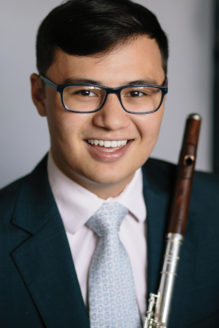 Mark Carr
Music Librarian and Media Specialist
Mark Carr is a graduate of the Crane School of Music at SUNY Potsdam. He first joined MYO as a member of the Suffolk Concert Orchestra in the fall of 2010. He has worked for The Metropolitan Youth Orchestra, the Metropolitan Opera Guild, and Community Performance Series (Potsdam, NY).
As a flutist, Mark has performed with the Orchestra of Northern New York, the Crane Symphony Orchestra, the Crane Opera Ensemble, and the Crane Wind Ensemble. He has performed in masterclasses for flutists Alberto Almarza, Marianne Gedigian, Marie Tachouet, and Jessica Hull-Dambaugh.
Outside of work, Mark enjoys reading, rock climbing, the occasional video game, all things coffee, and cars. He feels an incredible personal connection to the MYO, and credits the birth of his passion for the arts from the experiences he had with this organization.