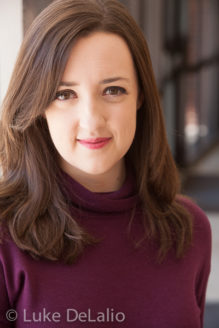 Catherine Fish | MYO Coach
Catherine Fish is a violinist and orchestra director from Port Washington, NY. She holds a Bachelor of Music degree from Temple University, where she studied violin with former Concertmaster of the Philadelphia Orchestra, William DePasquale, and a Master of Music degree from the University of the Arts. Ms. Fish is the Orchestra Director at Herricks High School. She is also the Assistant Conductor at the NYSSSA School of Orchestral Studies, where she directs the string orchestra, teaches sectionals and coaches chamber music.
Ms. Fish serves on the boards of multiple professional organizations. In 2016-2017, she is serving as Chairperson of the Long Island String Festival Association (LISFA) Chamber Music Festival, as well as the Nassau County Music Educators' Association (NMEA) All-County Festival, Division V.
She plays with numerous orchestras and opera companies in the NY metropolitan area, including the North Shore Music Festival (Concertmaster and Orchestra Manager), Garden State Philharmonic (Principal Second Violin), South Shore Symphony (Assistant Concertmaster), Bobby Vinton and the Carmen Dee Orchestra, and the Amore Opera Company (Concertmaster). She has played under such conductors as Charles Dutoit, Russell Stanger, Luis Biava, John Douglas, Scott Jackson Wiley, and Anthony LaGruth.