ABOUT THE ENSEMBLE
The Suffolk Concert Choir, led by Music Director Melanie Dominick, was formed in the 2012-13 season. The ensemble is open to students in grades 7 and 8 with unchanged voices and performs music in two to four part harmony. Repertoire is chosen on its musical merit while exposing students to a variety of genres. Rehearsals emphasize proper vocal production and technique, as well as the development of the musical ear.
---
ABOUT THE MUSIC DIRECTOR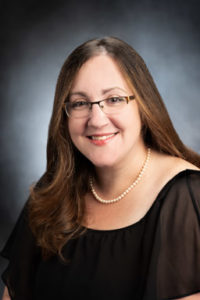 Melanie Dominick joined the MYO family in 2009, first as the substitute conductor and then later as the assistant conductor for the Suffolk County Children's Choir. In 2012, the choir expanded and Mrs. Dominick became the founding conductor of the Suffolk Concert Choir. She has spent her career in the public schools of Nassau and Suffolk County, having taught all grade levels from kindergarten through high school in addition to directing school musicals. Mrs. Dominick's choirs attend the NYSSMA Major Organization festival annually, receiving ratings of Gold or Gold with Distinction. She has had several students attend ACDA State, Regional, and National children's, middle, and high school honor choirs. Mrs. Dominick received her Bachelor of Music from Ithaca College in Vocal Performance and Music Education, studying voice with Elizabeth Koch and Patrick Hansen, and choral music with Dr. Janet Galván and Lawrence Doebler. She received her Masters of Arts in Music Education with a concentration in musical theatre from New York University. Mrs. Dominick is an active member of NAfME, NYSSMA, SCMEA, and ACDA, where she has served on the selection committee for the ACDA Eastern Division Elementary and Junior High Honor Choirs. Currently, Mrs. Dominick is the choral director at Seneca Middle School in the Sachem Central School District and maintains a private vocal studio, where her students continue to achieve high musical honors, including acceptance to All-National, All-State, All-County, ACDA National and Regional Honor Choirs, and invitations to perform at regional venues.
---
ABOUT THE PIANIST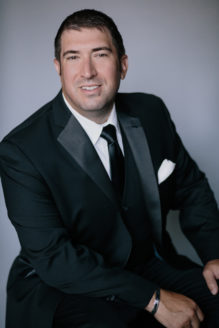 Brendan Sparks is director of the 11th and 12th Grade Mixed Chorus and AP Music Theory teacher at Longwood High School in Middle Island, NY. At Longwood, Mr. Sparks is also the Vocal Director of the school musical, and Director of the Choral Lions Select Chorus.
Mr. Sparks is a graduate of the Crane School of Music at SUNY Potsdam, where he received his Bachelor of Music and Master of Music degrees in Music Education. He studied piano under Eugenia Tsarov, and was the accompanist for the Phoenix Club, Men's Chorus, and Hosmer Choir.
As a choral director, Mr. Sparks' ensembles have won 1st Place at the Music in the Parks Festivals at Six Flags and Hershey Park. His students have been selected as members of the All-Eastern, All-State, and NYSCAME Festivals. Mr. Sparks' AP Music Theory students regularly earn college credit on the exam and have gone on to pursue degrees in music.
In addition to the MYO Suffolk Concert Choir, Mr. Sparks has also been the accompanist for the MYO Suffolk Children's Choir and SCMEA Div. II Choruses. He frequently performs as a keyboardist and vocalist in Tradewinds, an 11-piece cover band, appearing across Long Island. Mr. Sparks would like to thank his wife, Meredith, and daughters, Noelle and Ryleigh, for their love and support for all of his musical activities.
---
LISTEN
---
PAST SEASON REPERTOIRE
Repertoire performed by the Suffolk Concert Choir in the 2018-2019 season included:
This Train Is Bound for Glory – Spiritual (arr. Mark Hayes)
Winter Dreams – Pinkzebra
Perhaps They Are Not Stars – Steven Sametz
Defying Gravity from Wicked – Stephen Schwartz (arr. Roger Emerson)
Away from the Roll of the Sea – Allister MacGillivray (arr. Stuart Calvert)
Rise, My Soul – Folk Hymn (arr. Susan LaBarr)
Dance With Me to My Heart – Jim Papoulis
Spark of Creation from Children of Eden – Stephen Schwartz (arr. Roger Emerson)
Ah! si mon moine voulait danser – Traditional Canadian (arr. Donald Patriquin)
Deep River – Spiritual (arr. Donald Patriquin)
Days of Beauty – Ola Gjeilo
Sing to Bring Us Together – Jim Papoulis