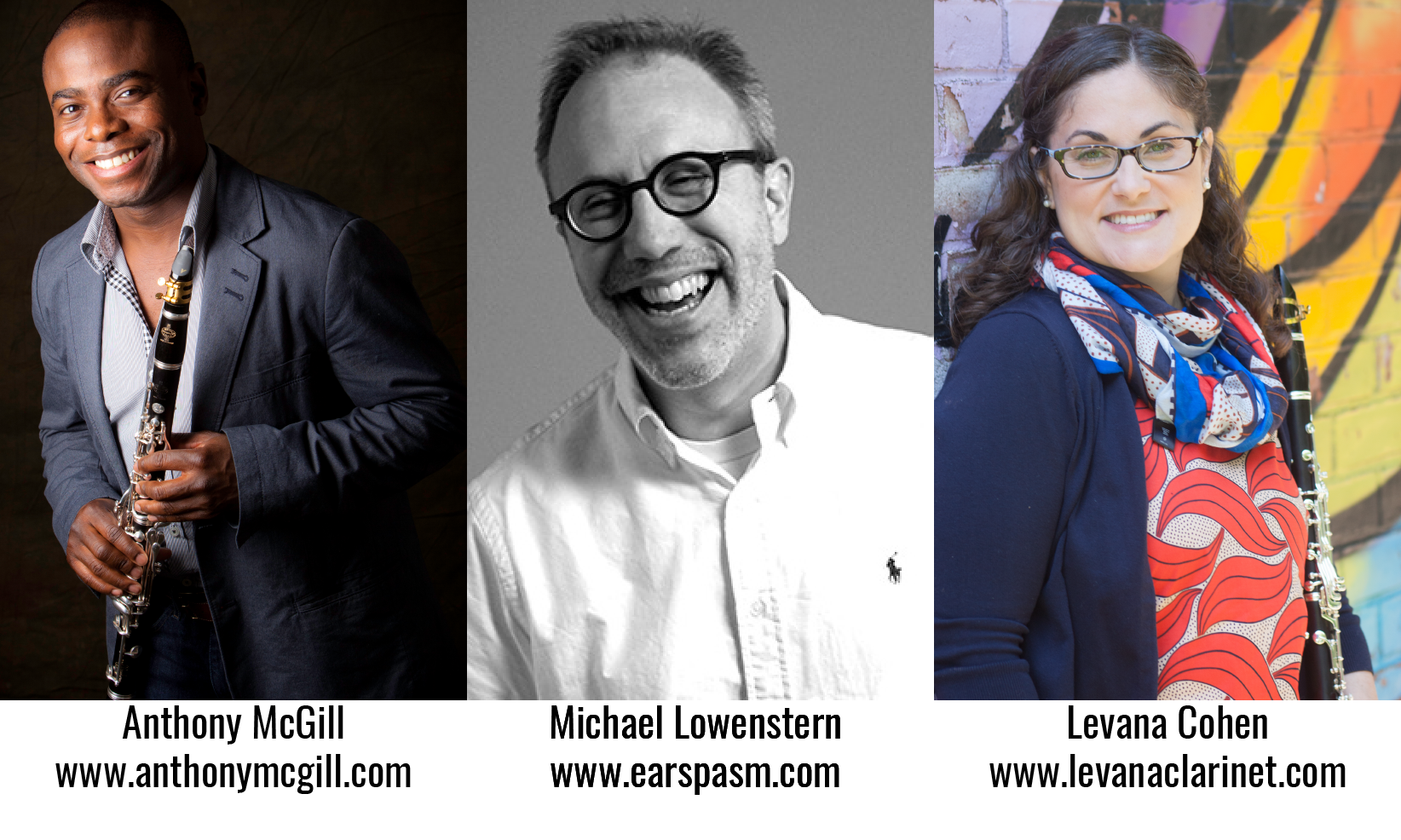 The Metropolitan Youth Orchestra of New York (MYO) is proud to present our first Clarinet Day on Sunday, April 22, 2018, from 9:00 AM – 5:00 PM at the Jeanne Rimsky Theater at Landmark on Main Street in Port Washington, NY. Clarinet Day is open to clarinetists of all ages and levels from Long Island and the Tri-State Area.
Join us for masterclasses led by Anthony McGill, Principal Clarinet of the New York Philharmonic, and Bass Clarinetist, Composer, and Arranger Michael Lowenstern. The masterclasses are free to audit. Clarinetists interested in performing in one of the masterclasses must submit a pre-screening recording and a non-refundable $25 application fee. Clarinetists ages 8-18 will be given priority during the masterclass application process as MYO is a youth music training program.
The day will also include an opportunity to participate in a Clarinet Choir conducted by Dr. Levana Cohen. There is no charge to participate in the Clarinet Choir.
Please fill out this form in its entirety to participate in MYO's 2018 Clarinet Day.
Clarinet Day and Masterclass Application Deadline: Monday, April 2, 2018
Masterclass Decisions and Notification by Email: Monday, April 9, 2018
---
2018 Clarinet Day Schedule
9:00 – 9:30 AM – Check In and Introductions
9:30 – 11:30 AM – Clarinet Masterclass with Anthony McGill
11:30 AM – 12:00 PM – Q & A with Anthony McGill
12:00 – 1:30 PM – Lunch: Vendor station will be open during lunch for participants to try Vandoren mouthpieces, reeds, ligatures, and more
1:30 – 3:30 PM – Bass Clarinet / Clarinet Masterclass with Michael Lowenstern
3:30 – 4:00 PM – Q & A with Michael Lowenstern
4:00 – 5:00 PM – Clarinet Choir reading session including Michael Lowenstern's arrangement of Uptown Funk
The 2018 Clarinet Day Schedule is subject to change.
---
2018 Clarinet Day Sponsors Include:
Vandoren
Wright Music