ABOUT THE ENSEMBLE
2019-2020 Suffolk Concert Orchestra Schedule
The Suffolk Concert Orchestra, led by Music Director Eileen Murphy, is open to string, woodwind, brass, and percussion students who have successfully performed a NYSSMA Level 4 or 5 (or equivalent) solo. Orchestra members range in age from elementary school through early high school. The orchestra rehearses and performs primarily standard and arranged symphonic repertoire.
---
ABOUT THE MUSIC DIRECTOR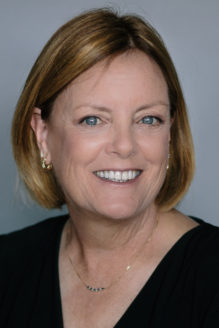 Eileen Murphy is an experienced conductor, violinist and music educator. During her 35 years as a professional educator, she taught all levels of strings for the Manhasset Public School district and served as Leader Teacher for the Fine and Performing Arts department for several years. Her orchestras participated in regional music festivals and NYSSMA Majors Festivals many times, always receiving high praise from adjudicators. She has been a National Board Certified teacher and has been honored by the Manhasset Chamber of Commerce as its "Woman of the Year."
A violinist, Ms. Murphy graduated as a Presidential Scholar from SUNY College at Fredonia with a Bachelor of Music in Music Education. She received her Master's in Music Education from CUNY Queens College. While an undergraduate, she also studied violin and piano at the Hochschule fur Music in Vienna, Austria. She performs as a violinist with local orchestras and is a principal player and guest conductor with the South Shore Symphony of the Rockville Centre Guild for the Arts. She has been an "artist-in-residence" for Nassau and Western Suffolk BOCES and an adjunct professor at CUNY Queens College and Hofstra University. Ms. Murphy has conducted both string and symphony orchestras throughout her career. In addition, she has conducted numerous pit orchestras for high school musical productions, coached small ensembles, and created and directed Mariachi and Irish fiddling groups. She is an adjudicator for NYSSMA Solo and Ensemble Festivals, NYSSMA Majors Festivals and the Long Island Music Festival and is a frequent guest conductor at area festivals.
---
LISTEN
---
PAST SEASON REPERTOIRE
Repertoire performed by the Suffolk Concert Orchestra in the 2018-2019 season included:
JOHANNES BRAHMS – Academic Festival Overture (arr. Leidig)
JOHN BARNES CHANCE – Variations on a Korean Folk Song
FRANCIS FEESE – Aspen Fantasy
JAMES HORNER – Selections from Apollo 13 (arr. Moss)
ERNESTO LECUONA – Andalucia Suite (arr. Jenkins)
SOON HEE NEWBOLD – American Landscape
GIOACHINO ROSSINI – Overture to The Barber of Seville (arr. Isaac)
SCOTT ZARCHY – Voyage of the Ui Chorra (World Premiere)*
*Work written expressly for the Suffolk Concert Orchestra by MYO Music Director Scott Zarchy