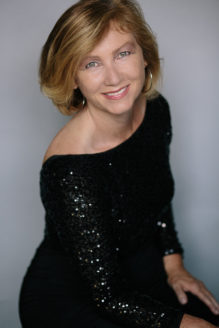 Louise O'Hanlon
Nassau Senior Treble Choir | Music Director
Louise O'Hanlon has been an educator for the past 34 years. She is proud to have spent 29 of those years in the Herricks School District. Ms. O'Hanlon holds a Bachelor of Music and a Higher Diploma in Education from University College in Cork, Ireland; a Master's Degree in Education from Lehman College (City University of New York); and certificates in both Orff (Hofstra University) and Kodaly (New York University). Louise has been studying choral conducting and taking further choral studies at Westminster Choir College in Princeton, New Jersey during the summer months.
At Herricks High School, Louise teaches Treble Choir, Chamber Choir, and Mixed Chorus. Under Ms. O'Hanlon's directorship, Herricks Chamber Choir has consistently received ratings of Gold and Gold with Distinction for Level VI performance at NYSSMA. Chamber Choir has performed at the ACDA All Eastern Conference (American Choral Director Association) in 2012 and at the NYACDA Conference in October 2016. Her choirs have also performed at Carnegie Hall, Alice Tully Hall, Lincoln Center, Queens College, Adelphi University, Hofstra University, and Westminster Choir College. In March 2018 the Herricks Chamber Choir performed at the inaugural Music for All National Choral Festival in Indianapolis and worked with composer and clinician, Dr. Rollo Dilworth.
Professionally, Ms. O'Hanlon has been a guest conductor for several All-County festivals in Suffolk County. Ms. O'Hanlon's passion for Global Music has led to reading sessions at Westminster Choir College and a presentation at the Crane School of Music. In the fall of 2017, Ms. O'Hanlon presented Global Music workshops at the Balanced Mind Conference and the NYACDA Conference. As the conductor of Nassau Senior Treble Choir she loves to expose her students to a wide variety of ethnically diverse music. In addition to choral leadership, Ms. O'Hanlon is also a Health Coach, and a Yoga and Mindfulness teacher to both children and adults.