ABOUT THE ENSEMBLE
The Suffolk Treble Choir, led by Music Director Craig B. Knapp, is a vocal ensemble comprised of students in grades 4-7. Rehearsals focus on healthy vocal production and technique, solfège, sight-singing, and musicianship skills while exploring quality choral literature, authentic singing games, and creative activities. The choir performs unison to 3-part treble repertoire. MYO Children's Treble Choirs are for unchanged children's voices.
---
ABOUT THE MUSIC DIRECTOR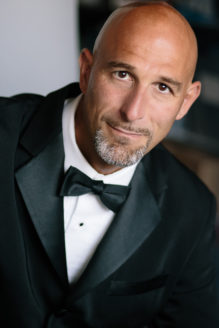 Craig B. Knapp is a graduate of the Crane School of Music and has been teaching Classroom Music and Chorus, grades 3 through 5, in the Rocky Point School District since 1998. With his innovative and energetic approach to music education, Mr. Knapp directs the Metropolitan Youth Orchestra of New York's Treble Choirs for students in grades 4-6. Craig also directs the Stony Brook University Summer Youth Choir. Mr. Knapp is an Adjunct Assistant Professor at Hofstra University. He is also the director of the Early Childhood Community Music Program at Stony Brook University, where he instructs children in Pre-K through 6th grade. Craig is the co-author of the GIA published book, "First Steps in Music with Orff Schulwerk: Sing, Say, Dance, Play."
Craig is a sought-after clinician and choral conductor and has guest conducted for the Connecticut Music Educators' Association Elementary Honors Choir, New Hampshire Music Educators' Association Elementary Honors Choir, Kodály Organization of New York "Voices United" Festival, Pennsylvania Music Educators' Association Elementary ChorusFest and various All-County chorus groups throughout New York. Craig has presented elementary classroom music and choral workshops at various music education conferences, including national conferences for the National Association for Music Education, American Choral Directors Association, Organization of American Kodály Educators, American Orff Schulwerk Association and Feierabend Association for Music Education.
Mr. Knapp is a Past-President of the Suffolk County Music Educators' Association and is actively involved with the New York State School Music Association, currently serving on their Curriculum Committee. Craig holds Lifetime Memberships in ACDA, FAME and OAKE.
---
ABOUT THE PIANIST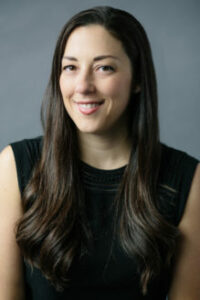 Cara Verity received her Bachelor of Music Degree from Butler University and her Master's Degree in Music Education from Hofstra University. She currently serves as Music Teacher at Miller Avenue School in the Shoreham-Wading River Central School District. In addition to her work at Miller Avenue, Mrs. Verity maintains an active practice teaching private piano and voice lessons and also serves as Associate Artistic Director and Director of Educational Programming at the Smithtown Performing Arts Center. Previously the Resident Musical Director for the Smithtown Performing Arts Center, she has received multiple Broadway World nominations for Best Musical Direction and her private students are regularly selected to attend All-County and All-State festivals. Mrs. Verity has served as accompanist and assistant conductor for the Nassau Youth Chorale (now Nassau Chamber Chorale) since 2007.
---
LISTEN
---
PAST SEASON REPERTOIRE
Repertoire performed by the Suffolk Treble Choir in 2021-2022 included:
Al Shlosha D'Varim – Allan E. Naplan
Animal Imagination – Tom Shelton
Bim Bam – Hassidic Song, arr. Shirley W. McRae
Chatter With the Angels – African American Folksong, arr. Betty Bertaux
Fairest Lady (№ 7 from The Nursery Rhyme Cantata) – Nick Page
Flooding Rains – Harley Mead
Four White Horses – Caribbean Folksong, arr. Cristi Cary Miller
Mr. Nobody – Paul Bouman
Shake the Papaya Down – Traditional, arr. Ruth E. Dwyer
Sing to Me – Andrea Ramsey
The Castle of Dromore – Traditional Irish Folksong, arr. Lori-Anne Dolloff
The Dream Keeper – Rollo Dilworth