ABOUT THE ENSEMBLE
The Suffolk Treble Choir, led by Music Director Craig B. Knapp, is a vocal ensemble comprised of students in grades 4-7. Rehearsals focus on healthy vocal production and technique, solfège, sight-singing, and musicianship skills while exploring quality choral literature, authentic singing games, and creative activities. The choir performs unison to 3-part treble repertoire. MYO Children's Treble Choirs are for unchanged children's voices.
---
ABOUT THE MUSIC DIRECTOR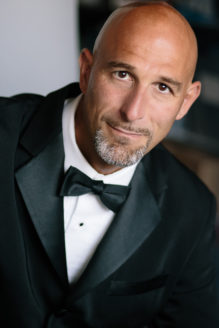 Craig B. Knapp is the current Elementary Music Department Chairperson in the Rocky Point School District where he has been teaching Classroom Music and Chorus, grades 3 through 5, at the Joseph A. Edgar Intermediate School since 1998. A graduate of the Crane School of Music, Mr. Knapp has also studied with distinguished educators and musicians including John Feierabend, Jos Wuytack, Henry Leck, Francisco Núñez, Janet Galván, Will Schmid and Bobby McFerrin. Craig is an  Adjunct Assistant Professor at Hofstra University  where he teaches "Conversational Solfege" and "First Steps in Music with Orff Schulwerk." He is the co-author of the book, First Steps in Music with Orff Schulwerk: Sing, Say, Dance, Play and a contributing author for the book, Feierabend Fundamentals: History, Philosophy, and Practice.
With his innovative and energetic approach to music education, Craig Knapp directs the Metropolitan Youth Orchestra of New York's Children's Treble Choirs, where he has conducted at Carnegie Hall and Lincoln Center. He has conducted several commissioned pieces by renowned composers including Nick Page, Jim Papoulis, Melissa Keylock and Jill Friedersdorf. Mr. Knapp is also the former director of the Stony Brook University Summer Youth Choir. Craig has presented elementary classroom music and choral workshops at various music education conferences, including national conferences for NAfME (National Association for Music Education), ACDA (American Choral Directors Association), OAKE (Organization of American Kodály Educators), AOSA (American Orff-Schulwerk Association) and FAME (Feierabend Association for Music Education). Craig is a sought-after clinician and choral conductor and has guest conducted for the Connecticut Music Educators' Association Elementary Honors Choir, New Hampshire Music Educators' Association Elementary Honors Choir, Ohio Music Educators' Association Elementary All-State Choir, KONY (Kodály Organization of New York) "Voices United" Festival and Pennsylvania Music Educators' Association Elementary ChorusFest. He has also guest conducted various All-County chorus groups in New York State for the Dutchess, Monroe, Nassau, Orange, Putnam, Rockland, Schoharie, Suffolk, and Ulster County Music Educators' Associations.
Mr. Knapp's choral ensembles have performed annually at NYSSMA Major Organization Evaluation Festivals since 2003, where they have received consistent "Gold" and "Gold With Distinction" ratings. Mr. Knapp frequently has students participating in various American Choral Directors Association's Children's Honor Choirs, and, in the Organization of American Kodály Educators' National Children's Choirs.
Craig is the former director of the Early Childhood Community Music Program at Stony Brook University, where he instructed children in First Steps in Music classes for students in Pre-K through 2nd grade. Mr. Knapp is a Past-President of SCMEA (Suffolk County Music Educators' Association). Craig is actively involved with NYSSMA (New York State School Music Association), where he recently served on their Curriculum Committee and NYSSMA Manual Committee. He served as the Administrative Program Coordinator for the Orff-Schulwerk and Summer Music Studies Program at Hofstra University from 2005-2019 and served two terms as the Membership Chairperson for LIAOSA (Long Island Chapter of the American Orff-Schulwerk Association) from 2013-2017. Craig is a Lifetime Member of OAKE. He is also a Lifetime Member of ACDA and served three terms as chairperson for the ACDA Eastern Division Elementary Honor Choir. For the New York Chapter of ACDA, Craig served two terms as Children's Choir Repertoire & Standards Chairperson and two terms as Long Island Regional Representative. Mr. Knapp is also a founding member of FAME where he is a Lifetime Member and has served on their Board of Directors as President-Elect and Member-at-Large. Craig is the only educator to simultaneously hold Lifetime Memberships in ACDA, FAME and OAKE.
---
ABOUT THE PIANIST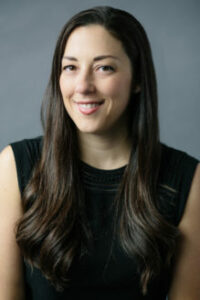 Cara Verity (Nassau Chamber Chorale and Suffolk Treble Choir) received her Bachelor of Music Degree from Butler University and her Master's Degree in Music Education from Hofstra University. She currently serves as Music Teacher at Miller Avenue School in the Shoreham-Wading River Central School District, where she founded the K-2 choral and musical theater program.
In addition to accompanying the Nassau Chamber Chorale since 2007 and Suffolk Treble Choir since 2022, Mrs. Verity has been accompanying youth and collegiate vocal ensembles for more than twenty years, including various SCMEA, NMEA, and All-County festival choirs. She has also been teaching privately for 25 years, preparing and/or accompanying many singers and instrumentalists for NYSSMA festivals, college entrance auditions, competitions, and collegiate-level recitals.
Prior to teaching full-time, Mrs. Verity worked at professional theaters across the country as a musical director, director, and choreographer. She also spent many years developing and running youth theater programs for ages 5-18.
---
LISTEN
---
PAST SEASON REPERTOIRE
Repertoire performed by the Suffolk Treble Choir in the 2022-2023 season included:
Double, Double, Toil and Trouble– Leeann Ashby Starkey
Éamonn an Chnoic (Ned of the Hill) (№ 1 from Planxty Kelly) – Traditional Irish, arr. Lori-Anne Dolloff
Jingle at the Window – American Folk Song, arr. Ruth E. Dwyer
Laudamus Te (from Mass in C Minor) – Wolfgang Amadeus Mozart, arr. Melissa Malvar-Keylock and Jill Friedersdorf
London Bridge (№ 1 from "The Nursery Rhyme Cantata") – Traditional Nursery Rhyme, arr. Nick Page
Monster – Brian Tate
Our Gallant Ship (Three Times Around) – Susan Brumfield
Pete, Pete! – Traditional Ghanaian Folk Song, arr. Victor C. Johnson
Sahayta – Ben Allaway
Some One, from Two Childhood Songs – Randall Thompson
Spirits – Douglas Beam
The Bees – Daniel Shaw
Walk in Jerusalem – African American Spiritual, arr. Rollo A. Dilworth