ABOUT THE ENSEMBLE
The Suffolk Symphony Orchestra, led by Director Scott Zarchy, was formed in the 2013-2014 MYO season and is open to string, woodwind, brass, and percussion students who have successfully performed a NYSSMA Level 5 or 6 (or equivalent) solo. Orchestra members range in age from middle school through high school. Music for this orchestra will be selected and performed from the standard orchestral repertoire.
---
ABOUT THE MUSIC DIRECTOR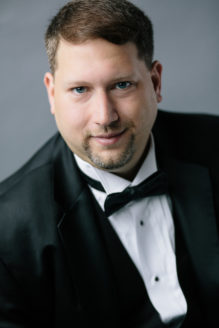 Scott Zarchy is a music educator, cellist, and composer. Mr. Zarchy received undergraduate degrees in Cello Performance and Music Education from the Peabody Conservatory, where he also completed studies in composition. He received a Master of Music degree in Music Education from Boston University and a Master of Arts in Music Composition from Hunter College (CUNY). Mr. Zarchy studied the cello at Peabody with the late Mihaly Virizlay, 40-year Principal Cellist of the Baltimore Symphony, and Alan Stepansky, former Associate Principal of the New York Philharmonic. Mr. Zarchy also performed in master classes with cellists including Alisa Weilerstein, Natasha Brofsky, and Amit Peled.
Mr. Zarchy was the founding conductor of the MYO Suffolk Concert Orchestra from its inception in 2009 until 2013, at which time he became the founding conductor of the Suffolk Symphony Orchestra. Mr. Zarchy has been the orchestra teacher, as well as pit orchestra and chamber orchestra director, at Patchogue-Medford High School since 2006, where his ensembles have regularly achieved NYSSMA Level VI Gold and Gold with Distinction ratings. Mr. Zarchy's public school conducting has spanned a wide range of genres, including extensive musical theater work, film music, combined choral/instrumental works and jazz, as well as more traditional classical repertoire. In addition, he is a former executive board member of LISFA and is an active member of the Long Island music education community, having given several workshops on string teaching at professional development conferences.
---
LISTEN
---
PAST SEASON REPERTOIRE
Repertoire performed by the Suffolk Symphony Orchestra in the 2022-2023 season included:
Alpha and Omega– Soon Hee Newbold
Bacchanale, from Samson & Delilah, Op. 47 – Camille Saint-Saëns
Dances in the Canebrakes – Florence Price, arr. William Grant Still
Funeral March of a Marionette – Charles Gounod
La Nuit et l'Amour (Interlude from Ludus Pro Patria) – Augusta Holmès
Radetzky March, Op. 228 – Johann Strauss Sr.
The Wasps, Mvt. V. Ballet and Final Tableau – Ralph Vaughan Williams
Theme from "Jurassic Park" – John Williams