Midori Workshops 2020-2021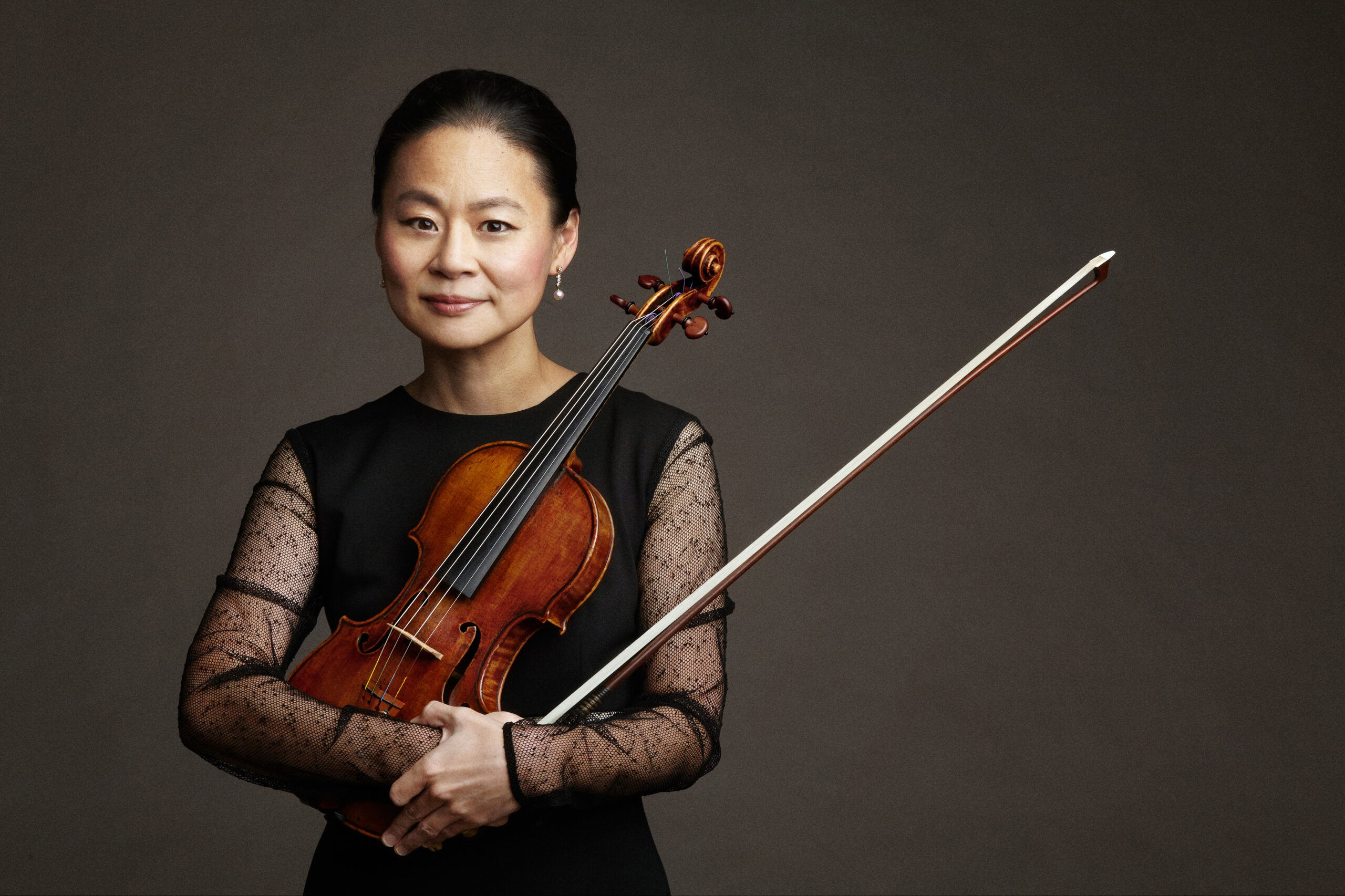 Virtuoso Violinist MIDORI
Photo Credit: Timothy Greenfield-Sanders
---
Midori Master Class and Workshops
MYO was thrilled to have the opportunity to work with internationally renowned violinist, teacher, and philanthropist MIDORI in a series of free Zoom workshops in October 2020 as part of her Orchestra Residencies Covid-19 Support Program!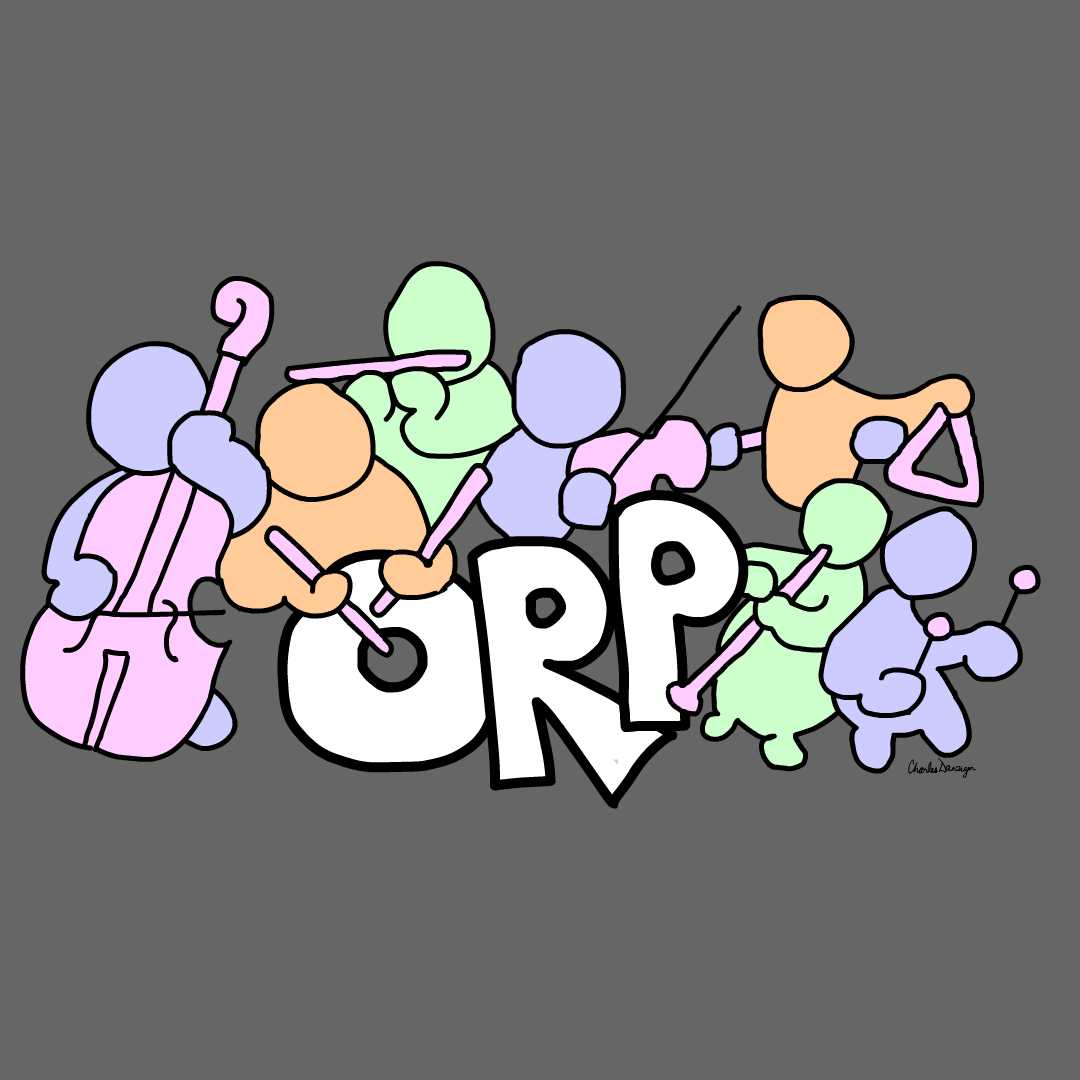 ---
Tuesday, October 13, 2020: Midori Violin Master Class Featuring MYO Violinists
Marcus Hoshino, age 13, Nassau Concert Orchestra
Bartok Romanian Folk Dances (unaccompanied)
Evan Cheng, age 17, Nassau Principal Orchestra
Excerpt from 3rd Mvmt of Tchaikovsky Violin Concerto
Katlyn Smith, age 14, Suffolk Principal Orchestra
Sarasate Zigeunerweisen, Op. 20
Friday, October 16, 2020: Aural Heritage: Who to Listen to and What to Listen for
Wednesday, October 21, 2020: How to Practice
Friday, October 23, 2021: Life as a Professional Musician
Monday, October 26, 2021: How to Support and Encourage Your Child to Practice Well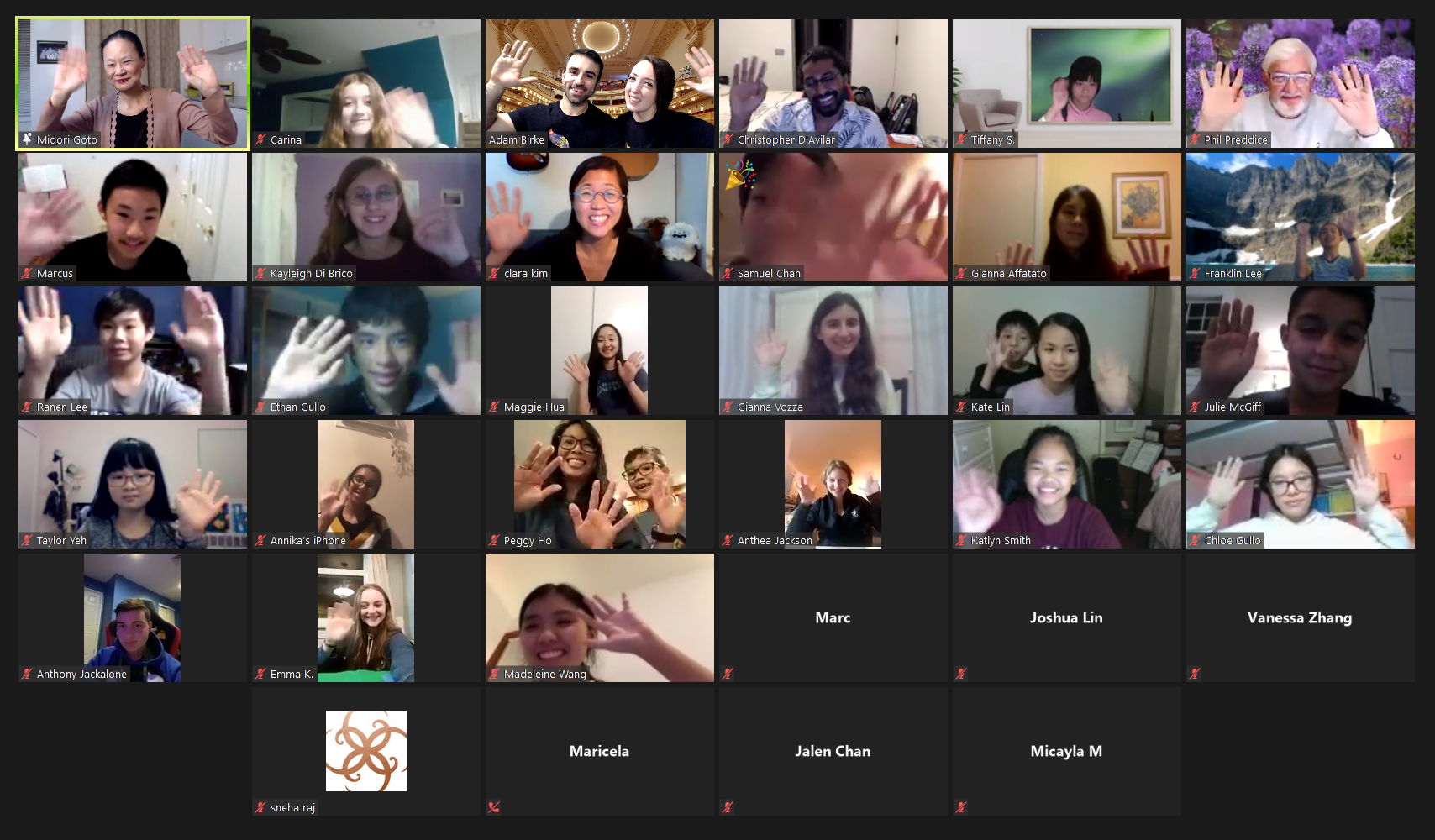 Aural Heritage with Midori on Zoom
---
Midori and MYO in Virtual Concert
On Saturday, May 22, 2021 legendary violinist Midori became a Kennedy Center Honors recipient alongside Debbie Allen, Joan Baez, Garth Brooks, and Dick Van Dyke, and on Sunday, May 23, 2021 she performed a Bach violin solo and American composer Derek Bermel's Spring Cadenzas with our MYO string players on Zoom, led by Maestro Scott Stickley!
This collaboration with Midori was made possible by the Orchestra Residencies Program (ORP) with special thanks to Composer Derek Bermel, Executive Producer/Sound Designer Trevor New, and Coordinator Clara Kim. A special thank you to MYO Alumnus, Coach, and Tech wizard Adam Birke for hosting and documenting the workshops and concert with Midori.
"In fall 2020, Midori contacted me about writing a concerto that she could perform remotely with youth orchestras and also live in subsequent seasons. During the winter of the pandemic, it felt uplifting to compose music imbued with hope and energy. The piece takes the form of interlocking cadenzas, played without pause, in which Midori leads the orchestra through a series of musical episodes." Composer Derek Bermel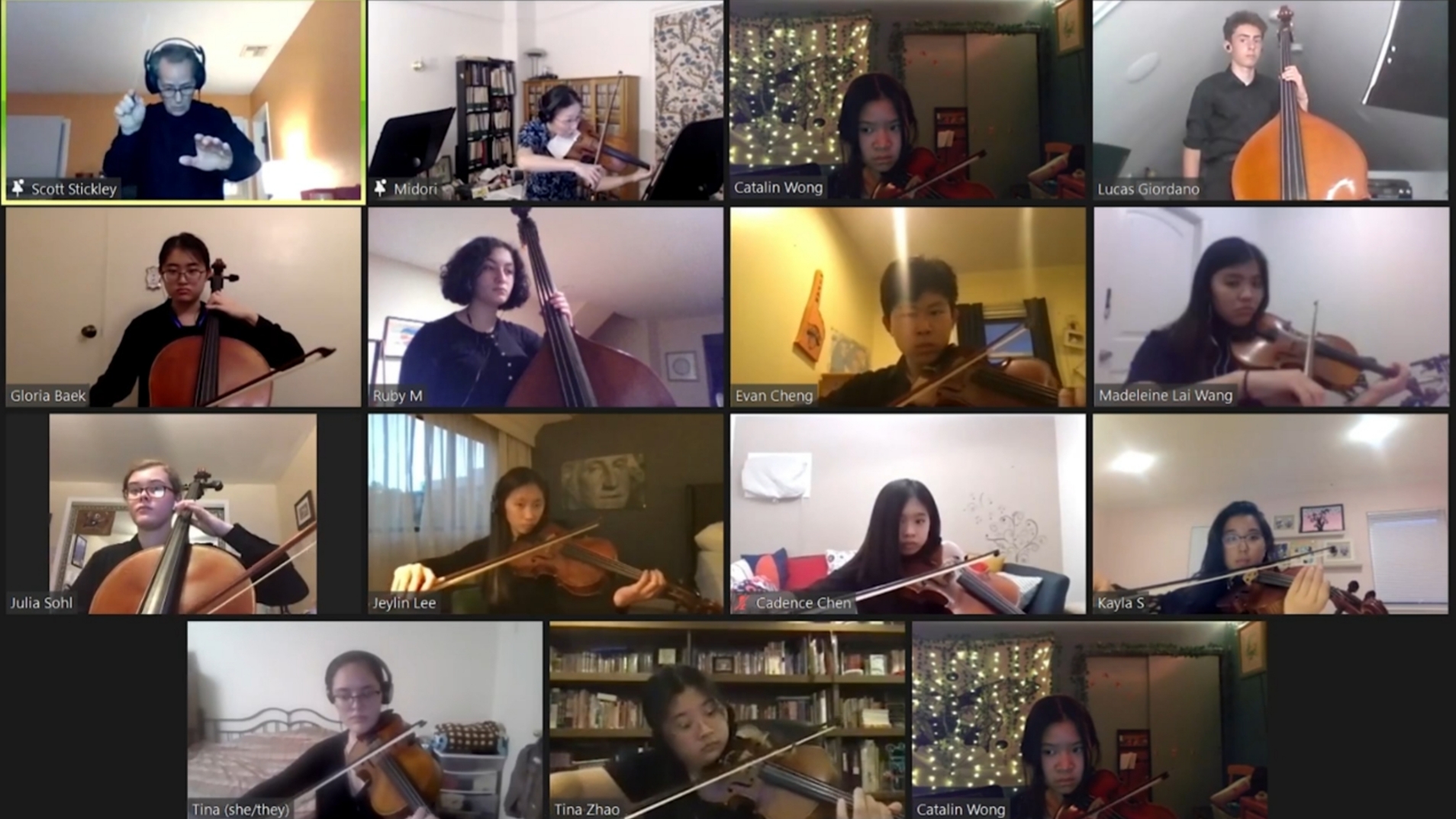 Midori and MYO performing Derek Bermel's Spring Cadenzas