ABOUT THE ENSEMBLE
The Nassau Concert Choir, led by Music Director Doreen Fryling, was formed in the 2006-2007 season. The ensemble is open to students in grades 7 and 8 with unchanged voices and performs music in two to four part harmony. Repertoire is chosen on its musical merit while exposing students to a variety of genres. Rehearsals emphasize proper vocal production and technique, as well as the development of the musical ear.
---
ABOUT THE MUSIC DIRECTOR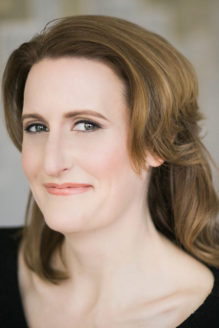 Doreen Fryling, Ed.D. is in her 27th year as a public school music educator. She currently teaches IB Music and chorus classes at South Side High School in Rockville Centre, NY, and has previously taught K-5 general music and middle school chorus. She teaches graduate courses in music education at Hofstra University in philosophy, research, and curriculum and instruction. Doreen is an active and founding member of the eVoco Voice Collective and served for 8 years on the board as the Special Projects Chair.
Doreen has a Doctorate of Education in Learning and Teaching from Hofstra University. Her dissertation is on the psychological and sociological factors that influence persistence in choral singing. She also holds degrees from Susquehanna University and the University of Michigan. In 2015 Doreen was recognized as asemifinalist for the Grammy Music Educator Award.  She has been published several times on the NAfME Music in a Minuet Blog and featured in their Member Spotlight Interviews. Doreen currently serves as President of NY-ACDA.  Doreen shares her love of music making with her husband, David, and their two children.
---
ABOUT THE PIANIST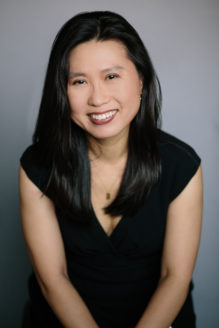 Jeong-Hwa Park has been actively teaching and performing as a soloist and chamber musician in South Korea and the United States. Ms. Park holds Master of Arts and Doctor of Musical Arts degrees in piano performance from Arizona State University (ASU). She has won numerous awards including first prize in The Joseph and Ida Klatzkin Contemporary Solo Keyboard Music Competition and the ASU Piano Concerto Competition, and a Special Presentation Award from Artists International Presentations. Her concerto performance with the ASU Symphony Orchestra was broadcast on public radio, KBAQ, in Arizona. Her major performances include a New York debut recital at Weill Hall at Carnegie Hall, Old First Concert Series in San Francisco, Gammage Auditorium in Arizona, Museum of Arts in Arizona, London Piano Festival, and Master Works Festival at Houghton College, New York. In South Korea, she performed her solo recital at Dajeon Arts and Cultural Center, and a lecture recital at Buam Art Hall in Seoul. She also gave a performance at the College Music Society International Conference in Seoul as a collaborative pianist. As an accompanist, she performed for World Vision Korea Children's Choir and was invited to accompany the National Choir of Korea on tour, resulting in several concerts which were broadcast on Korean national television. Currently, Ms. Park is an adjunct faculty member at Nassau Community College; serves on the piano faculty at Center for Preparatory Studies in Music at Queens College and Brooklyn Conservatory of Music.
---
LISTEN
---
PAST SEASON REPERTOIRE
Repertoire performed by the Nassau Concert Choir in the 2022-2023 season included:
Draw the Circle Wide – Mark A. Miller
Fly Away – Sherry Blevins
Holding the Light – B.E. Boykin
I am a Cloud – Neil Ginsberg
I'm On My Way – Traditional Spiritual, arr. Anthony Trecek-King
Lead With Love – Melanie DeMore
Make Them Hear You, from Ragtime – Stephen Flaherty and Lynn Ahrens, arr. Mark Hayes
Plena – Diana V. Sáez
The Duel (The Gingham Dog and the Calico Cat) – Michael Bussewitz-Quarm
This Little Light of Mine – Traditional Spiritual, arr. Robert T. Gibson
Three Dominican Folk Songs – Dominican Folk Songs, arr. Francisco J. Núñez
Walk in Jerusalem – African American Spiritual, arr. Rollo A. Dilworth
Wide Open Spaces – Sarah Quartel