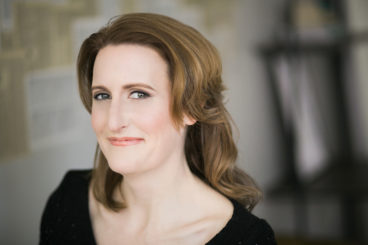 Doreen Fryling, Ed.D.
Nassau Concert Choir | Music Director
Doreen Fryling, Ed.D. is in her 27th year as a public school music educator. She currently teaches IB Music and chorus classes at South Side High School in Rockville Centre, NY, and has previously taught K-5 general music and middle school chorus. She teaches graduate courses in music education at Hofstra University in philosophy, research, and curriculum and instruction. Doreen is an active and founding member of the eVoco Voice Collective and served for 8 years on the board as the Special Projects Chair.
Doreen has a Doctorate of Education in Learning and Teaching from Hofstra University. Her dissertation is on the psychological and sociological factors that influence persistence in choral singing. She also holds degrees from Susquehanna University and the University of Michigan. In 2015 Doreen was recognized as a semifinalist for the Grammy Music Educator Award.  She has been published several times on the NAfME Music in a Minuet Blog and featured in their Member Spotlight Interviews. Doreen currently serves as President of NY-ACDA.  Doreen shares her love of music making with her husband, David, and their two children.