ABOUT THE ENSEMBLE
The Nassau Symphony Orchestra, led by Music Director Catherine Birke, is an ensemble of very advanced musicians who have participated in All-State and All-County music festivals. The ensemble, which was once a chamber orchestra, has evolved into a full symphonic orchestra and gives its participants the experience of playing great works from the symphonic music repertory.
---
ABOUT THE MUSIC DIRECTOR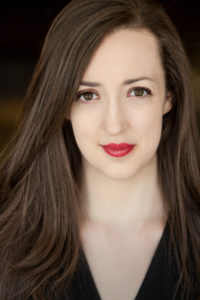 Catherine Birke is an energetic and passionate conductor, violinist, and educator. She is the Music Director of the Music Advancement Program (MAP) at The Juilliard School and the Director of Orchestras at Herricks High School, in New Hyde Park, NY. At Herricks, she conducts over 200 students in four thriving orchestras and her ensembles consistently earn the highest rating of "Gold with Distinction," at the NYSSMA Major Evaluation Festival, as well as other regional festivals and competitions. Under Birke's direction, the Herricks High School Chamber Orchestra won 1st Place in the American String Teachers' Association (ASTA) 2018 National Orchestra Festival, held in Atlanta, GA. Other recent credits for the Herricks Orchestra program include a recent world premiere of Reena Esmail's composition, "The Voyage," in 2022; 3rd Place finishes in The American Prize competition in two categories (High School Orchestra Performance and The Ernst Bacon Prize for Performance of American Music) in 2019; and a 2018 performance at the NYSSMA All State Winter Conference Honors Performance Hour.
Ms. Birke's small chamber ensembles at Herricks consistently earn high honors as well, including annual participation in the Lincoln Center Chamber Music Society's (CMS) Young Musicians Program (YMP) competition. In 2022, three ensembles coached by Ms. Birke were selected for the regional semi-final and two ensembles were selected as finalists to perform at Alice Tully Hall. In 2019, two ensembles coached by Ms. Birke participated in the Music for All (MFA) National Chamber Music Festival held in Indianapolis, Indiana. As part of YMP in 2018, the Herricks Cello Quartet gave the world premiere of Bryan Wysocki's piece, "reOrient," at Alice Tully Hall.
For six years, Ms. Birke served as the Director of Strings at the New York State Summer School of the Arts (NYSSSA) School of Orchestral Studies, an intensive residential summer program for advanced high school musicians co-sponsored by the Philadelphia Orchestra. She is an adjunct faculty member at Hofstra University in the Music Education Department, currently teaching Undergraduate and Graduate String Methods.
She is a sought-after Guest Conductor for collegiate orchestras and Area All State festivals across New York State, maintains active membership in numerous professional organizations, and has served as both an orchestra chairperson and a Vice-President on the Executive Board of the Nassau County Music Educators' Association (NMEA). When she is not teaching, she can be found playing violin with numerous orchestras and opera companies, most notably the South Shore Symphony (Concertmaster) and Long Island Lyric Opera (Concertmaster). She has played under such conductors as Charles Dutoit, Russell Stanger, Luis Biava, John Douglas, and Scott Jackson Wiley and performed with many stars of Broadway and American musical icons, including Kelli O'Hara, Laura Benanti, Sierra Boggess, Norm Lewis, Matthew Morrison, Judy Collins, Jimmy Webb, and Bobby Vinton.
Ms. Birke holds a Bachelor of Music degree from Temple University (where she studied with Co-concertmaster of the Philadelphia Orchestra, William DePasquale), a Master of Music degree from the University of the Arts, and an Advanced Certificate in Music Theory from Berklee College of Music.
---
LISTEN
---
PAST SEASON REPERTOIRE
Repertoire performed by the Nassau Symphony Orchestra in the 2022-2023 season included:
Carmen Suite № 1– Georges Bizet
Lyric Pieces, Op. 54, № 3, Trolltog – Edvard Grieg
Sabre Dance, from Gayaneh – Aram Khachaturian, arr. Hans Swarsenski
Symphonic Variation "Merry Go Round + Cave of Mind" from Howl's Moving Castle – Joe Hisaishi
Symphony № 1 in C Minor, Mvt. IV. Finale. Adagio – Allegro – Emilie Mayer
Symphony № 104, "London" – Franz Joseph Haydn