ABOUT THE ENSEMBLE
The Nassau Lower Voices, led by Music Director James Ludwig, had its inaugural season in 2019-2020. The ensemble is open to changing lower voices in grades 7-12. A major goal of this ensemble is to help singers develop literacy, musicianship, and technique throughout their voice change. This choir performs repertoire from myriad styles, chosen specifically to fit the developing voices in the ensemble.
---
ABOUT THE MUSIC DIRECTOR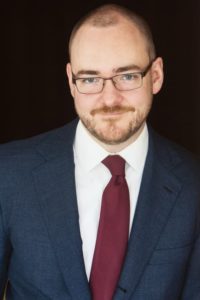 James Ludwig grew up singing as a chorister at the Cathedral of the Incarnation in Garden City on Long Island, where he learned to read music, sing Renaissance polyphony, tie a tie, and play ultimate frisbee. He currently teaches choral music in the Herricks School District on Long Island, where he works with both middle and high school singers, whose energy and sense of humor are truly a source of constant inspiration. Having been a singer himself throughout middle and high school, James believes choral music is especially valuable for young people. Like sports, it teaches teamwork, discipline, and practice; and like visual arts it exposes teens to creative expression that is not accessible through video games and smartphones. James is a singer and board member in the eVoco Voice Collective (www.evoco.vc). He has served as guest conductor for district and county festivals and has presented workshops about ensemble classroom management and strategies for teaching middle school music at both all-state and regional conferences for NYSSMA, NYSCAME, and ACDA. His choral compositions are available through GIA, Hinshaw, and a self-published catalog. His works have been performed in the United States and Great Britain, including by eVoco, the FSU Choral Union, and the Phoenix Chorale under the direction of Charles Bruffy. He holds degrees from Queens College and Berklee College of Music. James is thrilled to conduct the MYO Nassau Lower Voices (formerly Nassau Men's Choir) and help MYO's tenor and bass voices continue singing as their voices develop.
---
ABOUT THE PIANIST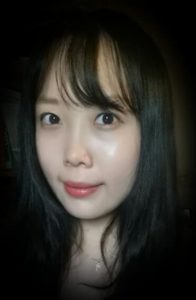 Sarang Kim performs as a soloist, chamber musician, and collaborative artist. She grew up in Daegu, South Korea and began to play the piano at the age of five. She attended Manhattan School of Music for pre-college courses while studying at Francis Lewis High School. She participated in many competitions and received numerous awards in South Korea and the United States. Some of the awards include receiving 1st place in the Seoul Music News Concour, 1st place in the Joongang Music News Concour, and the Honorable Mention Recipient award in the Rondo FORMA Competition. She also performed in various recitals, solo recitals, and chamber music concerts in different concert halls including Carnegie Hall, Bruno Walter Auditorium at Lincoln Center, LeFrak Concert Hall, and Colden Auditorium at Queens College. As a collaborative artist, Sarang has been a part of many competitions, recitals, and auditions. She is the collaborative pianist with the Treble Choir at Queens College and MYO's Nassau Men's Choir. Ms. Kim currently studies piano with Morey Ritt and attends Aaron Copland School of Music at Queens College.
---
---
PAST SEASON REPERTOIRE
Repertoire performed by the Nassau Lower Voices in the 2022-2023 season included:
Ad Astra (To the Stars…)– Jacob Narverud
Bound for the Promised Land – Early American Hymn, arr. Emily Crocker
Brightest and Best – Southern Harmony 1835, arr. Shawn Kirchner
Draw the Circle Wide – Mark A. Miller
Duct Tape (Materia Potens et Adhaesiva) – Mark Burrows
Holding the Light – B.E. Boykin
Lead With Love – Melanie DeMore
She Walks In Beauty – Laura Farnell
Shine Like Stars – Pinkzebra
The Seal Lullaby – Eric Whitacre, arr. Emily Crocker
The Sky Over Shannon – Amy F. Bernon
Vado Ben Spesso Cangiando Loco – Giovanni Battista Bononcini, arr. Brandon Williams
Walk in Jerusalem – African American Spiritual, arr. Rollo A. Dilworth
Wide Open Spaces – Sarah Quartel
---