ABOUT THE ENSEMBLE
The Nassau Principal Orchestra, led by Music Director Scott Stickley, is composed of the finest high school musicians in Nassau County. Principal Orchestra musicians study privately, are leaders in their school ensembles, and have mastered the instrumental skills necessary to perform in this high level group. Musicians in this orchestra have opportunities to develop leadership skills and orchestral performance abilities. Many of the members have performed in the All-National, All-Eastern, All-State, and All-County orchestras, and go on to attend conservatories and colleges of music. Repertoire for the Nassau Principal Orchestra includes full symphonies, concertos, and choral masterworks.
---
ABOUT THE MUSIC DIRECTOR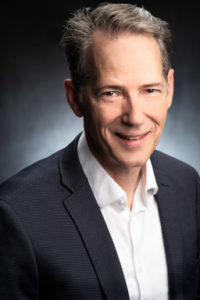 Music Director for the Nassau Principal Orchestra Scott Stickley is one of The Metropolitan Youth Orchestra of New York's longest-tenured conductors. Since MYO's inception, Mr. Stickley has seen the organization become one of the largest youth orchestra and choir programs in the country. Highlights of Maestro Stickley's tenure include an audience-acclaimed tour of Italy in July 2022 featuring a performance at the Florence Youth Orchestra Festival; a performance at Jazz at Lincoln Center of the 2019 MYO award winning composition On-Again, Off Again by Juilliard graduate Jack Frerer, 2016 MYO Orchestra performance at the Granada International Festival of Music and Dance; a 2014 Carnegie Hall world premiere of Norwegian composer Ola Gjeilo's choral masterwork To the East and To the West; a dynamic 2007 performance at the New York State School Music Association Conference; a first-time MYO performance of Beethoven's Ninth Symphony at David Geffen Hall in 2006; and a 2004 performance of Pulitzer Prize-winning composer Paul Moravec's MYO commission and world premiere, New York Dances. Soloists featured with MYO under his direction include the New York Philharmonic's clarinetist Stanley Drucker, Metropolitan Opera soprano Danielle de Niese, and international piano soloist Gilles Vonsattel. Scott Stickley teaches instrumental music for the Herricks Schools, has served as interim director for the Adelphi University orchestra, and guest conducted the orchestra at the Crane School of Music at SUNY Potsdam. Hailing from Oregon, he holds degrees from the University of Oregon and the University of Michigan. He studied conducting at the Tanglewood Music Center and attended conducting seminars with Gustav Meier, Michael Tilson Thomas, and Roger Norrington.
---
LISTEN
---
PAST SEASON REPERTOIRE
Repertoire performed by the Nassau Principal Orchestra in the 2022-2023 season included:
Cold Mountain Suite– Jennifer Higdon
Le Roi d'Ys Overture – Édouard Lalo
Leonore Overture № 3, Op.72b – Ludwig van Beethoven
Oboe Concerto in C Major, Mvt. I. Allegro Spiritoso – Franz Joseph Haydn
Symphonic Dances, Op. 45 – Sergei Rachmaninoff
Symphony in D Minor – César Franck