ABOUT THE ENSEMBLE
The Nassau Senior Treble Choir, led by Music Director Louise O'Hanlon, is a four-part women's ensemble for high school vocalists. Members are exposed to classical, contemporary, and multicultural music with the goal of fostering an understanding of world cultures. Singing is an intensely personal experience, and it is our hope that by making a deep connection with the music, members will, in turn, learn something about themselves and the world at large. As the Senior Treble Choir comes together to form a community of singers, we can, in turn, form a community of young people who care about each other and who spread joy through their music-making.
---
ABOUT THE MUSIC DIRECTOR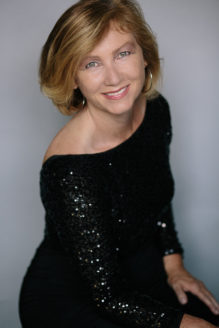 Louise O'Hanlon has been an educator for the past 34 years. She is proud to have spent 29 of those years in the Herricks School District. Ms. O'Hanlon holds a Bachelor of Music and a Higher Diploma in Education from University College in Cork, Ireland; a Master's Degree in Education from Lehman College (City University of New York); and certificates in both Orff (Hofstra University) and Kodaly (New York University). Louise has been studying choral conducting and taking further choral studies at Westminster Choir College in Princeton, New Jersey during the summer months.
At Herricks High School, Louise teaches Treble Choir, Chamber Choir, and Mixed Chorus. Under Ms. O'Hanlon's directorship, Herricks Chamber Choir has consistently received ratings of Gold and Gold with Distinction for Level VI performance at NYSSMA. Chamber Choir has performed at the ACDA All Eastern Conference (American Choral Director Association) in 2012 and at the NYACDA Conference in October 2016. Her choirs have also performed at Carnegie Hall, Alice Tully Hall, Lincoln Center, Queens College, Adelphi University, Hofstra University, and Westminster Choir College. In March 2018 the Herricks Chamber Choir performed at the inaugural Music for All National Choral Festival in Indianapolis and worked with composer and clinician, Dr. Rollo Dilworth.
Professionally, Ms. O'Hanlon has been a guest conductor for several All-County festivals in Suffolk County. Ms. O'Hanlon's passion for Global Music has led to reading sessions at Westminster Choir College and a presentation at the Crane School of Music. In the fall of 2017, Ms. O'Hanlon presented Global Music workshops at the Balanced Mind Conference and the NYACDA Conference. As the conductor of Nassau Senior Treble Choir she loves to expose her students to a wide variety of ethnically diverse music. In addition to choral leadership, Ms. O'Hanlon is also a Health Coach, and a Yoga and Mindfulness teacher to both children and adults.
---
ABOUT THE PIANIST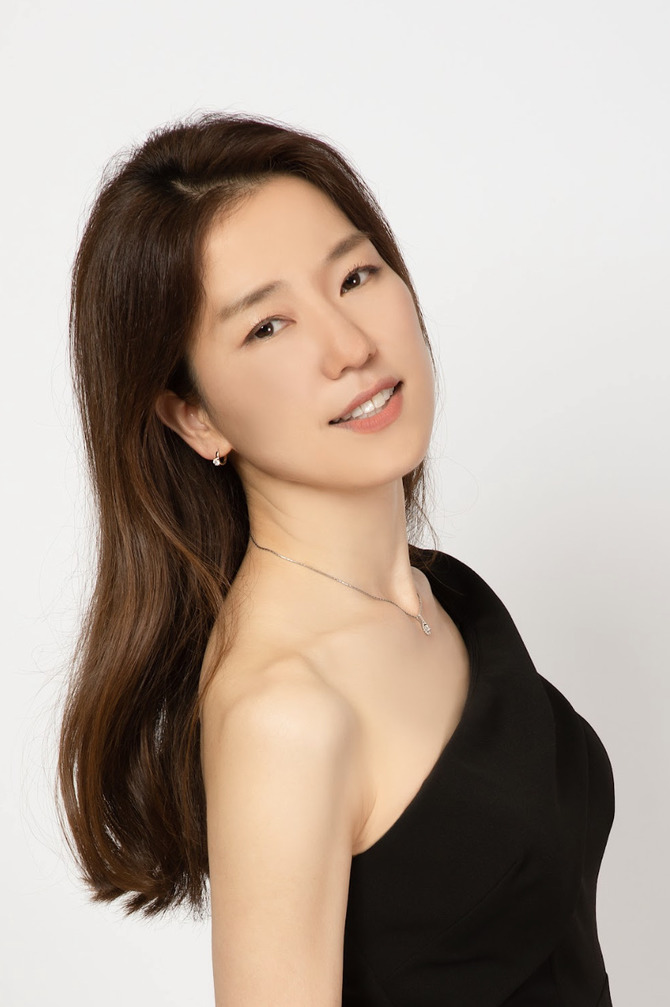 Soyoung Kim a native of South Korea, began her piano studies at the age of eight. She graduated from Keimyung University in South Korea, where she holds a Bachelor and Master's degree in piano performance. She continued her piano studies with Yuri Kim at Mannes College of Music, where she received a Master's degree in piano performance. Ms. Kim has also participated in several music festivals as a piano soloist and chamber musician such as The International Academy of Music in Italy, Kromeritz Summer Music Festival in Czech Republic and Puigcerda International Musica Classica Festival in Spain and France. Beyond musicianship skills, Ms. Kim has a passion for teaching. To further her career, she received a Master's degree in Music Education from New York University. Ms. Kim's musical studies have extended to organ playing. Currently, Ms. Kim serves as an organist at Korean-American Presbyterian Church in Queens. She is an organ accompanist at Gloria Singers and also a piano accompanist for The Reformed Presbyterian Theological Seminary of the East. She has performed with many school choral groups including Herricks Choirs, Searingtown and Center Street Choruses and Sousa Chorus. Ms. Kim was a guest accompanist at Belle Voci Women's Choir.
---
LISTEN
---
PAST SEASON REPERTOIRE
Repertoire performed by the Nassau Senior Treble Choir in the 2022-2023 season included:
Cancion de Los Tsáchilas– Tsáchilas Folk Songs, arr. Michael Sample
Invitation to Love – Marques L.A. Garrett
J'entends le Moulin – Québécois Folk Song, arr. Donald Patriquin
Lift Every Voice and Sing – J. Rosamond Johnson and James Weldon Johnson, arr. Christopher J. Fludd
Music of Life – B.E. Boykin
Non Nobis Domine – Rosephanye Powell, arr. William C. Powell
She Lingers On – Zanaida Robles
Svatba – Bulgarian Folk Song, arr. Hristo Todorov
Tundra – Ola Gjeilo
Walk in Jerusalem – African American Spiritual, arr. Rollo A. Dilworth
What Happens When A Woman? – Alexandra Olsavsky