ABOUT THE ENSEMBLE
The Nassau String Orchestra, led by Music Director Michelina Sobolewski, is comprised of string players who have successfully completed a NYSSMA Level 4 solo (or equivalent) or higher. The ensemble performs a combination of original music and arrangements of standard orchestral repertoire. The Nassau String Orchestra members generally range in age from late elementary school through early high school.
---
ABOUT THE MUSIC DIRECTOR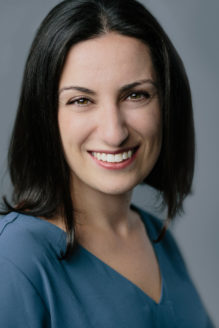 Michelina Sobolewski received her Bachelor of Music Education from the Crane School of Music, where she studied Viola with Dr. Peter Bucknell and Dr. Shelly Tramposh. She received her Master's degree from Stony Brook University, and Suzuki certification from the Hartt School of Music under the guidance of Carrie Reuning-Hummel, one of the first Suzuki students in the United States. Mrs. Sobolewski is an active member of the music community, having served as a chairperson for Nassau County Music Educators Association (NMEA), the executive board of the Long Island String Festival (LISFA) and guest conductor for the Suffolk County Music Educators Association (SCMEA). She has performed with the Sound Symphony Orchestra, Crane Alumni Orchestra, and is a pit musician for the Manhasset School District. Mrs. Sobolewski has been a clinician for NYSCAME and Balanced Mind Conferences, presenting workshops on curriculum, mindfulness, and programming. In addition to her passion for music, she is a certified yoga instructor for both children and adults, focusing on how breathing and mindfulness can help to improve performance. Mrs. Sobolewski is currently an elementary orchestra teacher in the Herricks School District. Her orchestras perform regularly at the NYSSMA Major Organization Evaluation Festival, consistently receiving "Gold" and "Gold with Distinction" ratings.
---
LISTEN
---
PAST SEASON REPERTOIRE
Repertoire performed by the Nassau String Orchestra in the 2022-2023 season included:
Concerto Grosso Op. 6, № 1– George Frideric Handel, arr. Sandra Dackow
Elementa – Soon Hee Newbold
Finale from Symphony № 5 – Ludwig van Beethoven, arr. Deborah Baker Monday
Shenandoah – American Folk Song, arr. Bob Krogstad
Sinfonia in D Major, Op. 18, № 1 (Allegro) – Johann Christian Bach, arr. Sandra Dackow
Tango Loco – Reynard Burns
Visions of the Sky – Adrian B. Sims
Vulnerable – Benjamin Barish