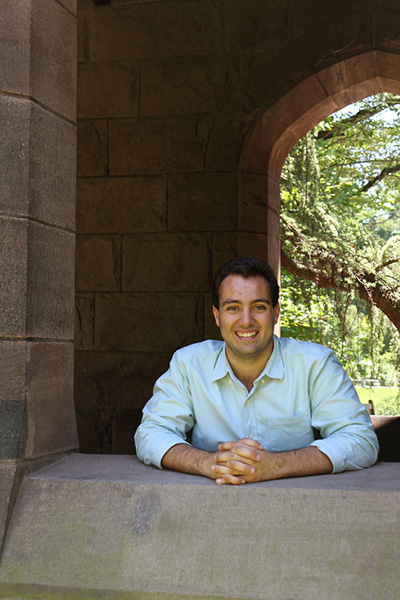 Cellist and Singer Anthony Madonna is a current senior at Westminster Choir College, earning his degrees in Music Education & Vocal Performance. Throughout his time at Westminster, Anthony has become increasingly involved in the Princeton community. He has held conducting internships with the Princeton Girl Choir, the Westminster Neighborhood Children's Choir, and the adult community choir Cantus Novus. Currently Anthony is a Teaching Artist with the Tony-Award winning McCarter Theater, leading theater classes focused on student creation & imagination for grades K – 8th.
Most recently Anthony was accepted into the National American Choral Directors Association Undergraduate Conducting Competition. From 200+ applicants, nine participants were chosen with four moving on to the final round. Anthony moved onto the final round, and was awarded second prize. To learn more about Anthony, please visit his website: apmadonna.weebly.com
Anthony participated in both the MYO Orchestral & Choral Ensembles from 6th grade until his graduation in 2011.
Anthony Madonna, Cello and Voice
MYO Class of 2011