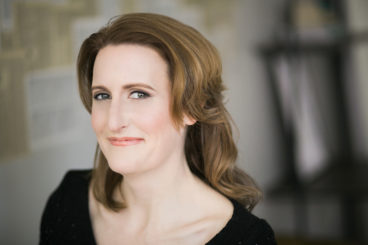 Doreen Fryling, Ed.D.
Nassau Concert Choir | Music Director
Doreen Fryling, Ed.D. is in her twenty-third year as a public school music educator. She currently teaches IB Music and chorus classes at South Side High School in Rockville Centre, NY, and has previously taught K-5 general music and middle school chorus. Doreen also teaches graduate music education classes at Hofstra University.
Doreen is an active and founding member of the eVoco Voice Collective and teaches eVoco's Open Door Ensemble (ODE), which aims to help people learn to sing better (even if they think they can't!). Her singing experience includes solos in oratorios, stage work in operetta and musical theatre, and performance in song recitals. In addition to her school choirs, Doreen has conducted the Hofstra University Chorale and Chorus. She also maintains an active schedule as a collaborative pianist.
Doreen recently completed a Doctorate of Education in Learning and Teaching at Hofstra University. Her dissertation is on the psychological and sociological factors that influence persistence in choral singing. She also holds degrees from Susquehanna University and the University of Michigan. In 2015 Doreen was recognized as a semifinalist for the Grammy Music Educator Award. She has been published several times on the NAfME Music in a Minuet Blog and featured in their Member Spotlight Interviews. Doreen shares her love of music making with her husband, David, and their two children.