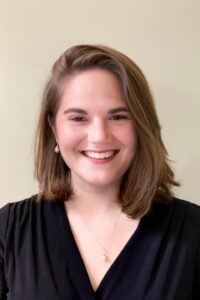 Felicya Schwarzman | MYO Coach
Felicya Schwarzman holds a Bachelor of Music Education from Ithaca College and is working towards a Master of Music Education with an Advanced Certificate in Bilingual/Bicultural Education from Teachers College, Columbia University. She has studied with Elizabeth Simkin, a student of Janos Starker, and Heidi Hoffman. While a student at Ithaca College, Ms. Schwarzman gave back to her music community as a Leadership Scholar, a member of the executive board of Sigma Alpha Iota (a professional music fraternity), and as the President of the American String Teachers Association (ASTA) collegiate chapter. She is currently on the executive board of the New York ASTA chapter where she helped found the Annual NYASTA CelloFest. She serves her local music community as a Festival Chairperson for Suffolk County Music Educators' Association. Ms. Schwarzman continues her musical growth as a cellist by regularly attending the New Directions Cello Festival, a festival where cellists explore non-traditional ways of playing the cello, and by performing in the South Shore Symphony Orchestra.
Ms. Schwarzman is currently the Orchestra and Guitar Director at High School East in the Half Hollow Hills school district where she founded the 3rd grade string program as well as the high school guitar program and HSE Cello Choir. Her passion for student-centered learning allows her students to find their voice in music through writing and arranging their own compositions. She has presented on this topic at the ASTA National Conference and as a guest speaker at Universidad Sergio Alboreda in Colombia. Ms. Schwarzman has also combined her passion for music and language by teaching English through music at a summer camp at the Montessori Bilingue School in Lombardy, Italy.
Ms. Schwarzman is a proud alumna of the Metropolitan Youth Orchestra. She joined the MYO family as a violinist in 2007 and then as a cellist a year later. She started working behind the scenes as the MYO Summer Intern during college and is thrilled to be back, this time working with MYO's talented string players.