We are pleased to announce our fifth annual MYO Alumni Choir and Orchestra Concert on Sunday, June 11, 2017 and we invite you to perform with us at Adelphi University Performing Arts Center!
Reunite with your friends and join MYO conductors Shoshana Hershkowitz, Louise O'Hanlon, Phil Preddice, and Scott Stickley for a weekend of music and celebration!
Please complete the online registration by Friday, May 19.
We are thrilled to feature special guest soloist and MYO Alumnus Sho Omagari in the June 11, 2017 concert!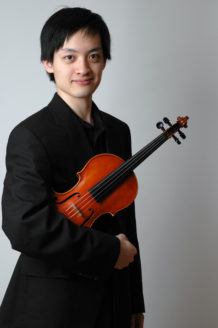 Winner of the 6th International Music Competition Mühlacker, Germany and 17th International Youth Music Competition, Bulgaria among others, Sho Omagari was born in Hamburg, Germany. Graduate of Juilliard and sole receiver of Bachelor of Science degree from Mannes, he appeared in the Titanic's 100th anniversary memorial ceremony over the Atlantic Ocean, which was broadcast on major Medias worldwide. He has collaborated with Tony Awards winner Lea Salonga who is also known for her appearance as Princess Jasmine in the Disney's film "Aladdin". He performed in one of the worst stricken area of Japan Quake by the invitation of the former Senior Vice-Minister of Foreign Affairs of Japan. His solo can also be heard in the soundtracks such as Kingdom Hearts and Final Fantasy XIII-3. He was invited by the Ambassador of Japan to perform at the Asian Society Award Ceremony given to the leading Asian professionals including the Nobel Prize Winner in Physics, Shuji Nakamura, and the world boxing champion as well as member of house of representative of Philippine, Manny Pacquiao. He has served as a member of the jury in the New York International Folk Music Competition, held by the United Nations and the Chinese Ministry of Culture.
---
Learn more about what our MYO Alumni are up to on our Where Are They Now page