ABOUT THE ENSEMBLE
2019-2020 Nassau Chamber Chorale Schedule
The Nassau Chamber Chorale, led by Music Director Edward P. Norris III, is an ensemble comprising of Nassau County's finest high school vocal musicians. Members of the Chorale have also performed with the All-County Choirs, All-State Choirs, All Eastern Choir and the ACDA National Choir. This is a select group of approximately 40 singers that perform some of the world's finest choral literature; from the classics to contemporary (NYSSMA level 6 and beyond). The musicians in this group are advanced performers and have mastered the vocal skills necessary to be outstanding choral singers. Many of our members go on to study music in college.
---
ABOUT THE MUSIC DIRECTOR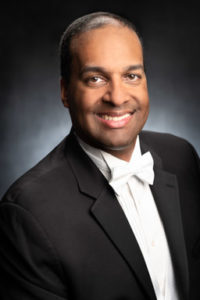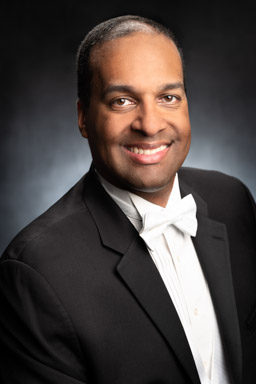 Edward P. Norris III is the director of Choral Music at Glen Cove High School. He conducts the Mixed Chorus and Select Chorale and also teaches courses in Music Theory, and AP Music Theory.
During Mr. Norris' tenure at Glen Cove High School, the Mixed Chorus and Select Chorale have only received Gold Medals and Gold Medals with Distinction at the NYSSMA Major Ensemble festivals. In 2013, the Select Chorale was invited to perform at the White House for the President and Mrs. Obama, as well as other invited guests. In January of 2016, Mr. Norris and the Select Chorale performed in a concert tour of Italy which included performances at St. Peters Basillica, the Church of San Lorenzo, and the Basillica of St. Francis. While on tour, the Chorale had the distinct honor to perform for His Holiness; Pope Francis at the Feast of the Epiphany at St. Peters. In the spring of 2019, the Chorale had the honor of performing at the Music For All National Choral Festival in Indianapolis, Indiana. Mr. Norris is very fortunate to have been a guest conductor/clinician at many choral festivals and is also an adjunct professor at the Aaron Copland School of Music at Queens College.
Currently in his thirteenth year with MYO, Mr. Norris is extremely proud to be the director of the Chamber Chorale. In recent years, this group has performed some of the world's finest choral literature in stunning performance settings. Mr. Norris is extremely grateful for the opportunity to work with these fine young vocalists!
---
ABOUT THE PIANIST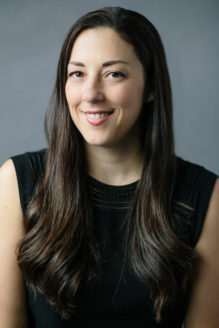 Cara Brown received her Bachelor of Music Degree from Butler University and her Master's Degree in Music Education from Hofstra University. She currently serves as Music Teacher at Miller Avenue School in the Shoreham-Wading River Central School District. In addition to her work at Miller Avenue, Ms. Brown maintains an active practice teaching private piano and voice lessons and also serves as Associate Artistic Director and Director of Educational Programming at the Smithtown Performing Arts Center. Previously the Resident Musical Director for the Smithtown Performing Arts Center, she has received multiple Broadway World nominations for Best Musical Direction and her private students are regularly selected to attend All-County and All-State festivals. Ms. Brown has served as accompanist and assistant conductor for the Nassau Youth Chorale (now Nassau Chamber Chorale) since 2007.
---
LISTEN
---
PAST SEASON REPERTOIRE
Repertoire performed by the Nassau Chamber Chorale in the 2018-2019 season included:
Crucifixus from Mass in B Minor – J.S. Bach
Daniel, Servant of the Lord – Spiritual (arr. Stacey V. Gibbs)
How Excellent Thy Name – Howard Hanson
Jai Ho! – A.R. Rahman (arr. Ethan Sperry)
The Awakening – Joseph M. Martin
Leonardo Dreams of His Flying Machine – Eric Whitacre
Let My Love Be Heard – Jake Runestad
This Little Light of Mine – Spiritual (arr. Moses Hogan)
Wishful Thinking* – Christopher Fludd
You Will Be Found – Benj Pasek and Justin Paul (arr. Mac Huff)
Love Will Find A Way** – Rosephanye Powell
Sunrise Mass – Ola Gjeilo
*Winning Choral Composition of the 2018 MYO Emerging Composers Competition
**MYO Commissioned Work