ABOUT THE ENSEMBLE
The Nassau Treble Choir, led by Music Director Craig B. Knapp, is a vocal ensemble comprised of students in grades 4-6. Rehearsals focus on healthy vocal production and technique, solfège, sight-singing, and musicianship skills while exploring quality choral literature, authentic singing games, and creative activities. The choir performs unison to 3-part treble repertoire. MYO Children's Treble Choirs are for unchanged children's voices.
---
ABOUT THE MUSIC DIRECTOR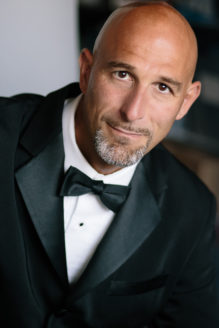 Craig B. Knapp is a graduate of the Crane School of Music and has been teaching Classroom Music and Chorus, grades 3 through 5, in the Rocky Point School District since 1998. With his innovative and energetic approach to music education, Mr. Knapp directs the Metropolitan Youth Orchestra of New York's Treble Choirs for students in grades 4-6. Craig also directs the Stony Brook University Summer Youth Choir. Mr. Knapp is an Adjunct Assistant Professor at Hofstra University. He is also the director of the Early Childhood Community Music Program at Stony Brook University, where he instructs children in Pre-K through 6th grade. Craig is the co-author of the GIA published book, "First Steps in Music with Orff Schulwerk: Sing, Say, Dance, Play."
Craig is a sought-after clinician and choral conductor and has guest conducted for the Connecticut Music Educators' Association Elementary Honors Choir, New Hampshire Music Educators' Association Elementary Honors Choir, Kodály Organization of New York "Voices United" Festival, Pennsylvania Music Educators' Association Elementary ChorusFest and various All-County chorus groups throughout New York. Craig has presented elementary classroom music and choral workshops at various music education conferences, including national conferences for the National Association for Music Education, American Choral Directors Association, Organization of American Kodály Educators, American Orff Schulwerk Association and Feierabend Association for Music Education.
Mr. Knapp is a Past-President of the Suffolk County Music Educators' Association and is actively involved with the New York State School Music Association, currently serving on their Curriculum Committee. Craig holds Lifetime Memberships in ACDA, FAME and OAKE.
---
ABOUT THE PIANIST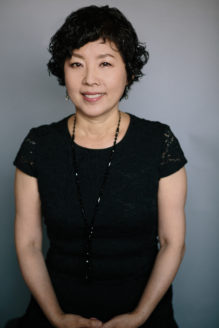 Naomi Aomori has been an active soloist, chamber musician, and accompanist for over 40 years. As a performing artist, she has worked with both young musicians and professionals, performing in halls throughout the New York area including Carnegie Hall, Avery Fisher Hall, LeFrak Concert Hall, Jazz at Lincoln Center, Tilles Center, Madison Theater, Flushing Town Hall and Kaufmann Concert Hall at the 92nd Street Y.
She has accompanied groups such as the All-County HS Women's Chorus, Division 3 Chorus, Mineola Choral Society, Queens College Orchestra, and has worked with over 150 singers and instrumentalists for various auditions, competitions, college entrance exams and NYSSMA events. She has also performed with many school choral groups, school musicals, and ballet dancers, playing a wide range of repertoire from classical to jazz.
She also remains an active educator, teaching private piano lessons. Previously, she taught ear training and music theory lessons at the Children's Orchestra Society and at the Yamaha School of Music in Tokyo, Japan. Some of her students have gone on to study at prestigious conservatories around the country.
Ms. Aomori graduated from the Senzoku Gakuen University in Japan majoring in Music Education, and completed her Master of Arts degree at the Aaron Copland School of Music, Queens College under the direction of Ms. Morey Ritt.
---
LISTEN
---
PAST SEASON REPERTOIRE
Repertoire performed by the Nassau Treble Choir in the 2018-2019 season included:
Sound the Trumpet – Henry Purcell (ed. James Erb)
Donkey Carol – John Rutter
Haida – Chassidic Round (arr. Henry Leck)
Jingle Bell Swing – American Folk Song (arr. Ruth E. Dwyer)
Kusimama (Stand Tall) – Jim Papoulis
Kenyan Dances – East African Folk Songs (transcribed by Dan LeJeune, arr. Tim Gregory)
Bist du bei mir – J.S. Bach (arr. Doreen Rao)
Our Gallant Ship (Three Times Around) – Susan Brumfield
All the Pretty Little Horses – Traditional Lullaby (arr. Brian Finley)
When In Doubt, Tell the Truth (a ditty), No 3 from Three Mark Twain Settings – Nick Page
Morokeni (Greeting Song) – Traditional Kwangali and Sotho (arr. Bernard Kruger)
Let's Imitate Her Notes Above from Alexander's Feast – George Frideric Handel (ed. Nick Page)
Sing to Me – Andrea Ramsey
Children of the Rainbow – Rosephanye Powell