ABOUT THE ENSEMBLE
The Suffolk Senior Treble Choir (formerly Suffolk Women's Choir), led by Music Director Brad Drinkwater, is a four-part SSAA ensemble for singers in grades 9-10. Newly formed for the 2019-2020 season, the Choir performs advanced classical and contemporary choral music written for women's voices. Through inspired and joyful singing, it is our goal for both singers and audience members to experience the full transformative power of choral music. Singers in this group should have experience singing in choirs and be able to demonstrate appropriate vocal technique and tone quality.
---
ABOUT THE MUSIC DIRECTOR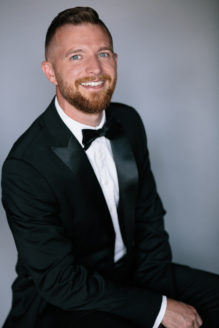 Brad Drinkwater received his Bachelor's degree in Music Education, with dual concentrations in voice and piano, from New York University. At NYU, he studied with David Elliott, Francisco Nuñez, and Deirdre O'Donohue and served as the Assistant Director and pianist for the NYU Children's Choir. He later earned a Master of Arts degree in Music and Music Education from Teachers College, Columbia University.
Brad has been teaching music, including 7th through 12th grade mixed and treble voice choirs, for fourteen years. He presently directs the Concert Choir and Vocal Jazz ensemble, while also teaching Advanced Placement Music Theory, at Connetquot High School in Bohemia. The Concert Choir actively tours major metropolitan areas and universities throughout North America. Additionally, Brad frequently serves as a sponsor teacher for skilled Music Education degree candidates from various music teacher preparation programs.
Prior to the Suffolk Senior Treble Choir (formerly Suffolk Women's Choir), Brad was the pianist for the Suffolk Symphonic Choir starting in its inception in 2013. He enjoys working as a collaborative pianist and performing throughout Long Island. He also maintains an active voice and piano studio and is a member of the eVoco Voice Collective. Most importantly, he shares his love of music with his wife, Lauren, and their two sons.
---
ABOUT THE PIANIST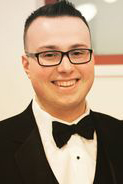 Joseph Franzino holds a Bachelor of Music Degree in Piano Performance and an Advanced Certificate in Music Education from the Aaron Copland School of Music at Queens College. During his time in Queens, Joseph studied piano under the instruction of Morey Ritt and voice with Sidney Outlaw. Throughout his college career Joseph Franzino has performed in various recitals, chamber music ensembles, and has played many times as a collaborative artist. He is a winner of the Aaron Copland School of Music Concerto Competition, in which he was selected to perform the Edvard Grieg Piano Concerto in A Minor. In addition to actively performing throughout college, Joseph was also a member of NYSSMA-NAfME (National Association for Music Education) and MEANYC (Music Educators' Association of New York City). During Joseph's final year at Queens College he served as the NYSSMA-NAfME Collegiate President for New York State. Joseph currently teaches Music Theory, General Music, and Chorus for the Farmingdale School District. In addition to working for Farmingdale, Joseph maintains a private piano studio, accompanies the East End Women's Choir, and is a member of NYSSMA.