ABOUT THE ENSEMBLE
The Suffolk Symphonic Choir (formerly the Suffolk Youth Chorale), led by Music Director Shoshana Hershkowitz, is a mixed choir that debuted in the 2013-2014 season. The ensemble performs a wide variety of choral literature that spans many cultures, styles, and time periods. Singers in the ensemble should be of high school age and have experience singing in school choirs and at NYSSMA solo festivals.
---
ABOUT THE MUSIC DIRECTOR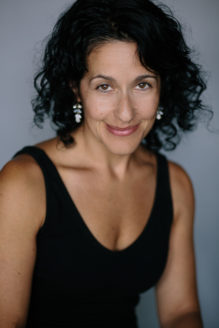 Shoshana Hershkowitz holds degrees in music education and vocal performance from the Crane School of Music at SUNY Potsdam. She is an artist in residence at Stony Brook University, where she conducts the Stony Brook Chorale and Camerata Singers, and prepares choirs for the opera productions. She is proud to be the founding conductor of MYO's Suffolk Symphonic Choir (formerly named the Suffolk Youth Chorale), which debuted in 2013. From 1999-2009, Mrs. Hershkowitz taught at Commack High School, where she directed mixed and women's choirs. As a guest conductor, Mrs. Hershkowitz has conducted choirs of all age levels for NYSSMA, Vermont American Choral Directors Association,Vermont Music Educators Association, Nassau Music Educators Association, Suffolk County Music Educators Association, Hamptons Music Educators Association, Three Village schools, and Eastern U.S. Music Camp. As a clinician, Mrs. Hershkowitz has presented workshops for NYSCAME, SCMEA, the Society for Ethics in Education, and the Balanced Mind Conference, as well as with school choirs and choral directors across Long Island. Mrs. Hershkowitz is a proud member of the eVoco Voice Collective, a semi-professional chamber choir. Mrs. Hershkowitz directed the MYO Tour Choir in Europe in the summer of 2018.
---
ABOUT THE PIANIST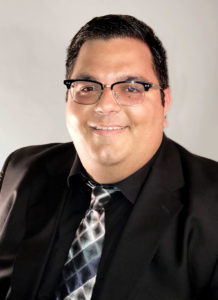 Kenneth Zagare has been directing the acclaimed vocal ensembles at Malverne High School for over a decade, focusing on technical prowess and inclusive, multicultural programming which has inspired audiences from neighborhood to festival stages. He also instructs a rigorous collegiate music theory course, and musically directs the school's fully-staged musical each spring. Through his tailored, collaborative coachings, his students have auditioned and been selected for participation in such honorary choirs as NMEA All-County, NYSSMA All-State, NAfME All-Eastern, the MYO Chorale, and the ACDA All-Eastern/All-National Choir. He is a member of the eVoco Voice Collective, the Minister of Music at Holy Cross Lutheran Church in Lake Ronkonkoma, and a freelance accompanist between Nassau and Suffolk counties.
Kenneth received his BM in Music Education from the Crane School of Music, and completed his MS in Education at SUNY Stony Brook
---
LISTEN
---
PAST SEASON REPERTOIRE
Repertoire performed by the Suffolk Symphonic Choir in the 2018-2019 season included:
Domini, Fili unigenite – Antonio Vivaldi
Hallelujah – Leonard Cohen (arr. Pentatonix)
No Time – Camp Meeting Song (arr. Susan Brumfield)
Son de Camaguey – Cuban Folk Song (arr. Stephen Hatfield)
"We Are…" from Lessons – Ysaye M. Barnwell
A Bridge of Peace – Gwyneth Walker
Stomp On the Fire – Andrea Ramsey
Dance of Zalongo – Greek Folk Song (arr. Carol Barnett)
Weinachten, Op. 79, No. 1 – Felix Mendelssohn
Yal Asmar Ellon (Hey, Beautiful Dark One!) – Traditional Syrian (arr. Edward Torikian)
The Seal Lullaby – Eric Whitacre
Bridge Over Troubled Water – Paul Simon (arr. Kirby Shaw)