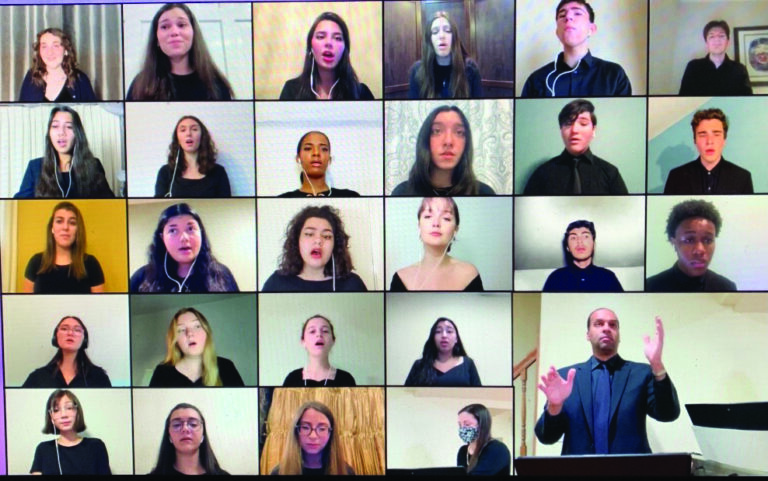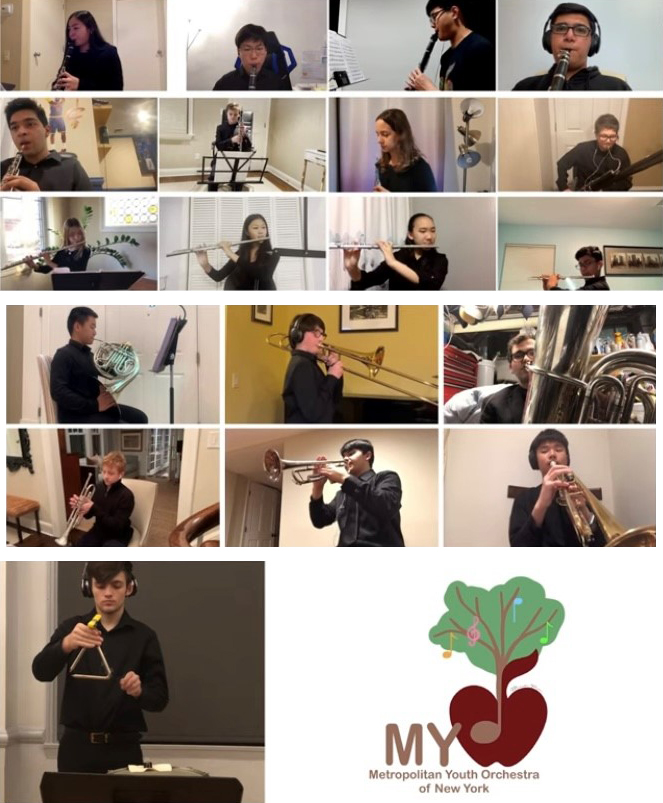 Bravo, Garden City MYO members!
Published: December 30, 2020 at gcnews.com
On Sunday, December 13th, fourteen Garden City student musicians had the opportunity to perform choral and orchestral masterworks under the direction of the accomplished directors of the Metropolitan Youth Orchestra of NY. Garden City students performed in MYO's first virtual performance with their respective ensembles and directors and brought warm smiles to their family and friends who were livestreaming the event. These dedicated students began rehearsing via Zoom on a weekly basis with their respective ensembles soon after the start of the academic year.
They prepared and rehearsed after school or in the evenings and truly rose to the occasion in spite of the circumstances of 2020. They played and sang with confidence, vigor and polish during the memorable year-end performance. These talented student musicians are scheduled to perform once again on March 21, 2021!
Congratulations to the following student musicians who performed in MYO's various ensembles. Bravissimi!!
Samuel Chan (viola), Michelle Hu (violin), Annika Margolies (violin) – GCMS grade 8
Maria Gaztanaga (soprano), Augustin Mingoia Murphy (trombone) – GCHS grade 9
Rebecca Barry (soprano), Isabelle Sirounian (soprano) – GCHS grade 10
Mary Grlic (bassoon), Jason Luo (violin), Jenny Zheng (flute) – GCHS grade 11
Enzo Cupani (bass), Molly Madigan (soprano), Paige Sanossian (soprano) – GCHS grade 12
Julia Revill (soprano) Sacred Heart Academy grade 10