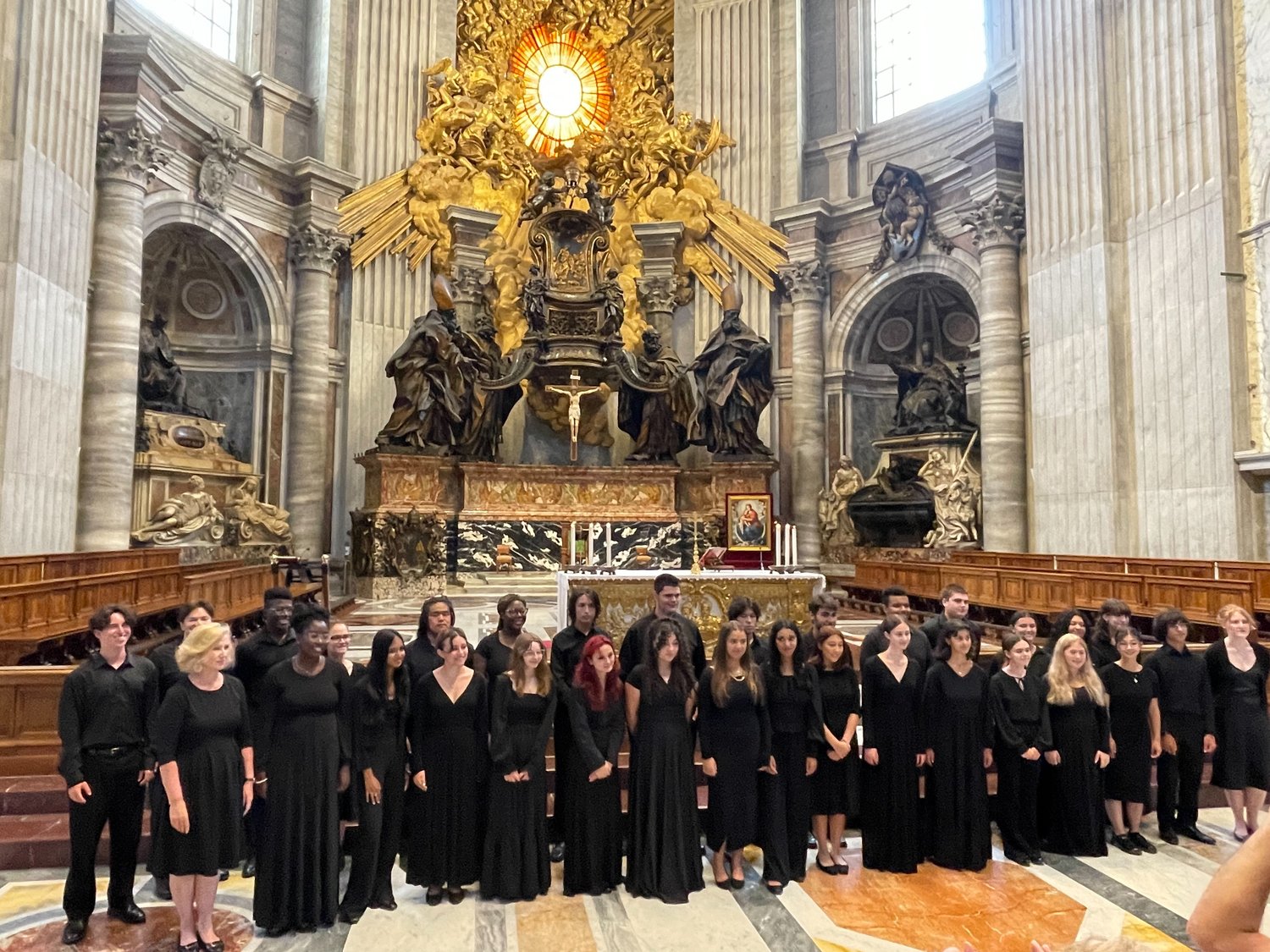 Seaford student sings in Italy
Published: July 27, 2022 at the liherald.com
By: Michael Malaszczyk
The Metropolitan Youth Orchestra recently selected a number of chorus students from Long Island for a two-week singing tour in Italy, from July 6-19, with the Vatican being the final stop. One of those lucky students was Angelina LaVolpe, 17, a senior at Seaford High School this September who sings as an alto and also plays the piano.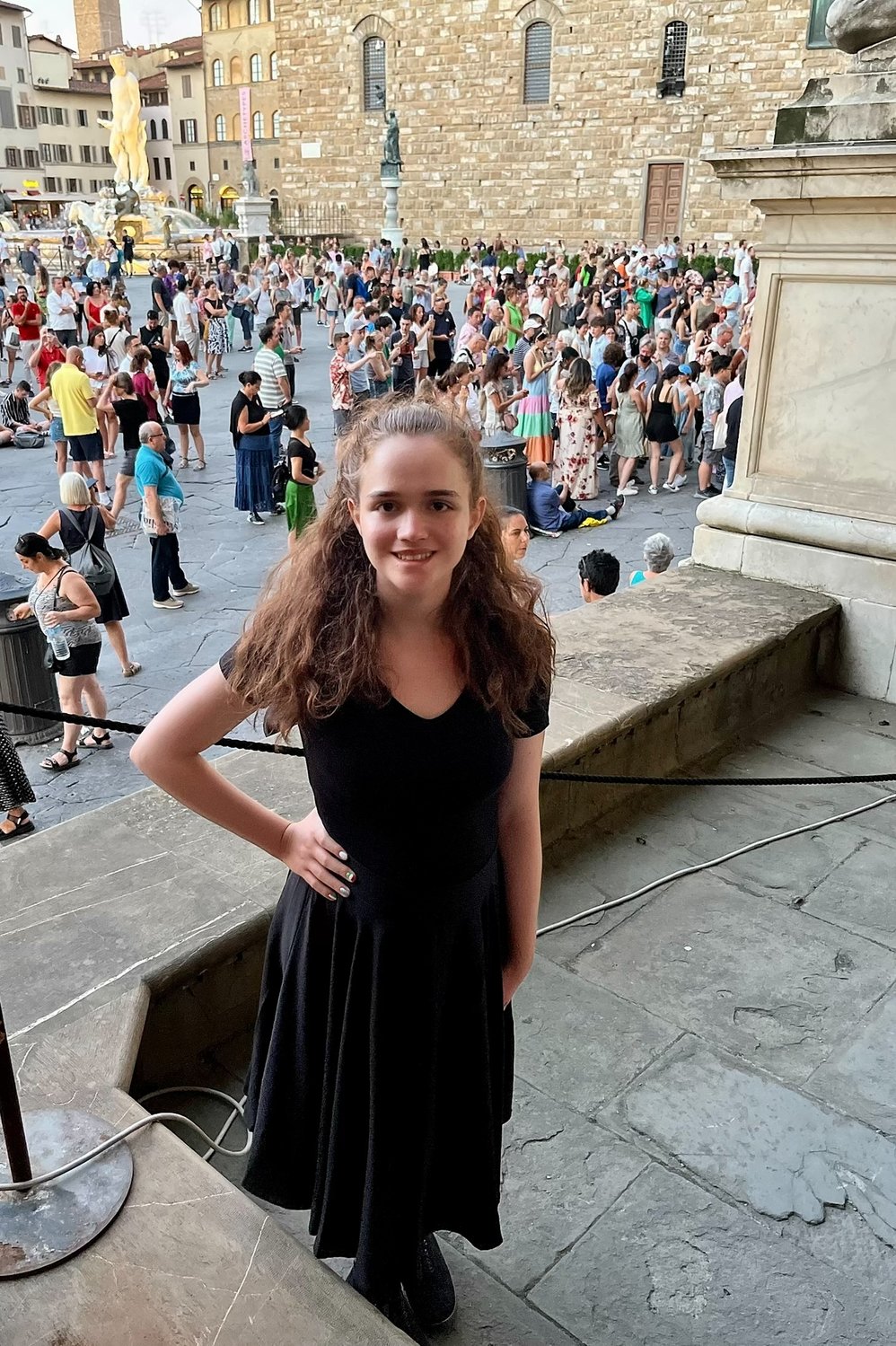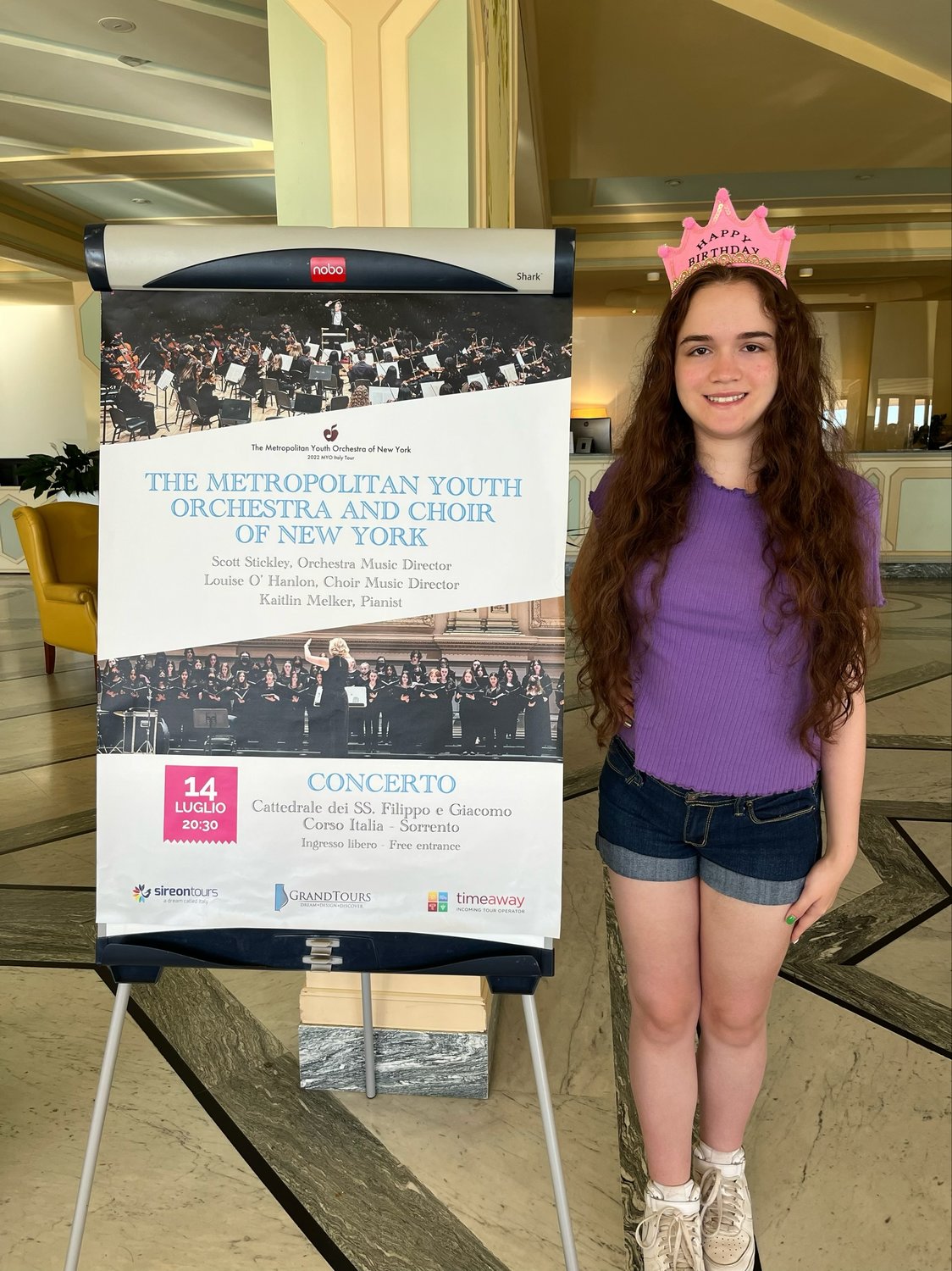 "It's funny, she turned 17 on July 14 while we were on the tour," Justine DeNicola, LaVolpe's mother, said. "We celebrated her birthday with the group in Italy."
LaVolpe had always expressed an interest in singing, ever since she was a fourth-grader at Seaford's Harbor Elementary School. Linda Grieco, the then chorus teacher at Harbor, had recommended to DeNicola that her daughter audition for the Metropolitan Youth Orchestra. This venture was a success, and LaVolpe continued singing throughout elementary, middle and high school, both for school chorus groups and for the youth orchestra.
The Metropolitan Youth Orchestra, based in Manhasset, seeks to further music students' potential outside of school by taking them to perform in highly regarded venues. John C. McNeur founded the youth orchestra in 1993, and it has grown from a 15-piece orchestra to seven orchestras and nine choirs, all based on Long Island.
At Seaford High School, LaVolpe has been involved with the treble choir, as well as a group known as "The Treblemakers." She has also performed for New York State School Music Association, and All State choirs, and took part in Seaford High School's last musical, "The Addams Family." She also has entered a number of talent shows throughout the years.
LaVolpe's past ventures with the youth orchestra have included performing at Carnegie Hall, which both she and her mother thought would be the pinnacle until now.
The youth orchestra generally takes high school students on a singing tour overseas, which LaVolpe was finally eligible for this year. Despite already being in the orchestra, she had to audition for the tour, and she made the cut. Seventeen students from Nassau County and 16 students from Suffolk County went on the tour.
"We didn't think it could get better than Carnegie Hall," DeNicola said. "But then we went to Italy, and we found out that it could."
LaVolpe's parents, DeNicola and Joe LaVolpe, are of Italian descent, with roots in Campania, Calabria and Sicily, so this singing tour felt personal to them.
"There were other potential places — there was Scotland, there was Japan," DeNicola said. "When they agreed on Italy, it became extra special to all of us."
The rehearsals were rigorous, going from 9 a.m. to 5 p.m., in the weeks leading up to the tour.
The tour, led by choir director Louise O'Hanlon, took them to concert venues all around the country, including Villa Tigullio in Genoa, Loggia dei Lanzi and Tettuccio in Florence, the Sorrento Cathedral, St. Andrew's Cathedral, Church of St. Ignatius of Loyola in Rome, and St. Peter's Basilica in Rome.
In the Church of St. Ignatius of Loyola, LaVolpe sang a solo as part of the group's performance of Victor Johnson's "Bonse Aba."
Though she still has a year left of singing at Seaford High School, this tour appears to have been a fitting conclusion to LaVolpe's stellar singing career. LaVolpe's hope is to attend Adelphi University and become a music teacher, guiding others along the adventurous path she has been on since elementary school. LaVolpe said she would like to teach chorus specifically.