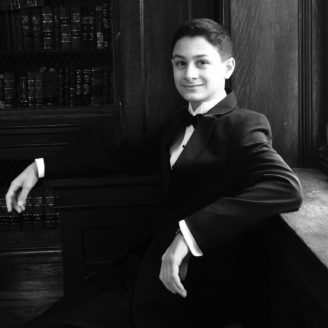 Truncale of Malverne is a finalist in vocal competition
LI Herald: Rockville Centre
Published: January 26, 2016 – Read the article on LIHerald.com
Benjamin J. Truncale of Malverne is finalist in the Metropolitan Youth Orchestra's Concerto and Vocal Competition, and will compete this week against other vocalists throughout Long Island at the Congregational Church of Huntington in Centerport.
Truncale is an 8th grade student at St. Agnes Cathedral School in Rockville Centre, and will be attending Kellenberg Memorial High School next Year. He is also a member of the St. Agnes Cathedral Choir of Men and Boys.
Competition winners will be given a $500 cash reward. Good luck Benjamin!