ABOUT THE ENSEMBLE
The Nassau Senior Treble Choir (formerly Nassau Symphonic Choir), led by Music Director Louise O'Hanlon, is a four-part women's ensemble for high school vocalists. Members are exposed to classical, contemporary, and multicultural music with the goal of fostering an understanding of world cultures. Singing is an intensely personal experience, and it is our hope that by making a deep connection with the music, members will, in turn, learn something about themselves and the world at large. As the Senior Treble Choir comes together to form a community of singers, we can, in turn, form a community of young people who care about each other and who spread joy through their music-making.
---
ABOUT THE MUSIC DIRECTOR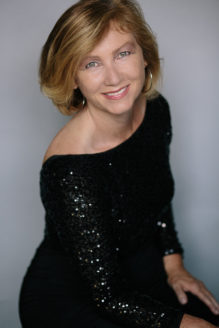 Louise O'Hanlon has been an educator for the past 30 years. She is proud to have spent 25 of those years in the Herricks School District. Ms. O'Hanlon holds a Bachelor of Music and a Higher Diploma in Education from University College in Cork, Ireland; a Master's Degree in Education from Lehman College (City University of New York); and certificates in both Orff (Hofstra University) and Kodaly (New York University). Louse has been studying choral conducting and taking further choral studies at Westminster Choir College in Princeton, New Jersey during the summer months.
At Herricks High School, Louise teaches Treble Choir, Chamber Choir, and Mixed Chorus. Under Ms. O'Hanlon's directorship, Herricks Chamber Choir has consistently received ratings of Gold and Gold with Distinction for Level VI performance at NYSSMA. Chamber Choir has performed at the ACDA All Eastern Conference (American Choral Director Association) in 2012 and at the NYACDA Conference in October 2016. Her choirs have also performed at Carnegie Hall, Alice Tully Hall, Lincoln Center, Queens College, Adelphi University, Hofstra University, and Westminster Choir College.
Professionally, Ms. O'Hanlon has been a guest conductor for several All County festivals in Suffolk County. Ms. O'Hanlon's passion for World Music has led to reading sessions at Westminster Choir College and a presentation at the Crane School of Music. In the fall of 2017, Ms. O'Hanlon presented World Music workshops at the Balanced Mind Conference and the NYACDA Conference. As the conductor of Senior Treble Choir, she loves to expose her students to a wide variety of ethnically diverse music. In addition to choral leadership, Ms. O'Hanlon is also a Health Coach and Yoga and Mindfulness teacher.
---
ABOUT THE PIANIST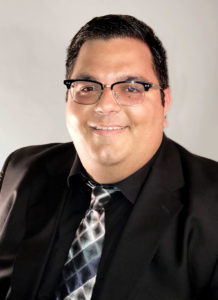 Kenneth Zagare has been directing the acclaimed vocal ensembles at Malverne High School for over a decade, focusing on technical prowess and inclusive, multicultural programming which has inspired audiences from neighborhood to festival stages. He also instructs a rigorous collegiate music theory course, and musically directs the school's fully-staged musical each spring. Through his tailored, collaborative coachings, his students have auditioned and been selected for participation in such honorary choirs as NMEA All-County, NYSSMA All-State, NAfME All-Eastern, the MYO Chorale, and the ACDA All-Eastern/All-National Choir. He is a member of the eVoco Voice Collective, the Minister of Music at Holy Cross Lutheran Church in Lake Ronkonkoma, and a freelance accompanist between Nassau and Suffolk counties.
Kenneth received his BM in Music Education from the Crane School of Music, and completed his MS in Education at SUNY Stony Brook
---
LISTEN
---
PAST SEASON REPERTOIRE
Repertoire performed by the Nassau Symphonic Choir in the 2018-2019 season included:
Domine Deus – J.S. Bach (arr. Doreen Rao)
The White Birds – Daniel J. Hall
Hoj, Hura Hoj! (O Mountain, O) – Otmar Macha
It Takes a Village – Joan Szymko
Still I Rise – Rosephanye Powell
Laudamus te – Antonio Vivaldi
Ave Maria – Zoltan Kodaly
Three Mountain Ballads – American Folk Songs (arr. Ron Nelson)
Pennies from Heaven – Arthur Johnson and Johnny Burke (arr. Kirby Shaw)
Come, Ye Makers of Song – Ruth Watson Henderson
Weep No More – David N. Childs
Subrali Sa Se, Subrali – Bulgarian Folk Song
Sih'r Khalaq (Creative Magic) – Jim Papoulis
Music Down In My Soul – Spiritual (arr. Moses Hogan)