MYO Summer Performance Tour to Europe 2018
MYO is touring Europe July 3 – 16, 2018 and will visit Berlin, Dresden, Prague, Vienna, and Budapest!
We will be recruiting talented young musicians for the MYO Tour Choir and Tour Orchestra to rehearse and perform on Long Island first, and then perform five concerts while on tour in Europe! The Tour Choir will be conducted by Shoshana Hershkowitz with MYO Board President Sandra Baskin at the piano, and the Tour Orchestra will be conducted by Scott Stickley.
Performance Tour Registration Opens September 1, 2017!
Tour Eligibility
The MYO 2018 Europe Tour is open to:
Registered MYO members entering 8th grade – 12th grade in September 2017
MYO Alumni
Non-MYO members after January 1, 2018, by audition only, to fill any available positions
Tour Requirements
The MYO 2018 Europe Tour requirements include:
Mandatory tour choir and orchestra rehearsals and Long Island performance prior to departing for Europe (estimated dates: June 25 – 29, 2018)
Tour orchestra participants should have successfully completed a NYSSMA* level 5 or 6 (or equivalent) solo on a string, wind, or percussion instrument
Seating auditions for tour orchestra scheduled prior to June 25, 2018
*NYSSMA refers to the New York State School Music Association's manual of graded solos. Comparable solos are listed with New Jersey, Pennsylvania, and Connecticut music educators associations.
Tour Features
Round trip airfare from New York (JFK) to Berlin / Budapest
Transportation by deluxe motor coach in Europe
Professional tour manager / guide on each motor coach
Local guides in Berlin, Dresden, Prague, Vienna, and Budapest
12-nights in twin occupancy at 3 and 4-star hotels
Breakfast buffets daily at the hotels
Dinner daily at a mix of hotels and local restaurants
Sightseeing as outlined in the tour itinerary
Admissions as required by the itinerary
5-Concert performances with local promotion
Gratuities to guides, drivers, and local escorts
Travel Guard Group Protection Plan Insurance
Online tour registration
Individual billing for each traveler
Payment by debit/credit card price option
Possible shadow tour for family members of tour participants
Land-only options for students extending their stay in Europe
Complete set of travel documents
Tour Costs
The estimated cost of the performance tour is $4,495 per person. Please click on the link below for more information.
Tour Benefits
MYO has gone on great tours around the world over the last twenty years. We have been to Australia, Central and Eastern Europe, Great Britain, New Zealand, Spain, and three times to China. Here are five great reasons to consider participating in the Summer 2018 tour:
Have an unforgettable, life-changing experience
Share your music with people of other cultures
Earn 100 hours of community service credit
Experience the customs, culture, and cuisine of Europe
Travel with fellow musicians and make friends and memories to last a lifetime
Shadow Tour
We will gauge the interest level for a separate "Shadow Tour" at the time of registration. In this model, family members will participate in a separate tour following MYO to the same cities and joining us for concerts and other events. If there is enough interest, the shadow tour will have their own motor coach, guide, and hotels. Family members may also create their own tours and meet up with the MYO tour at various times. GrandTours will offer a land-only price (no group air) option for those who wish to purchase their own airfare and extend their time in Europe after the MYO tour concludes.
Stay tuned for information about the Europe Tour Meeting in October 2017!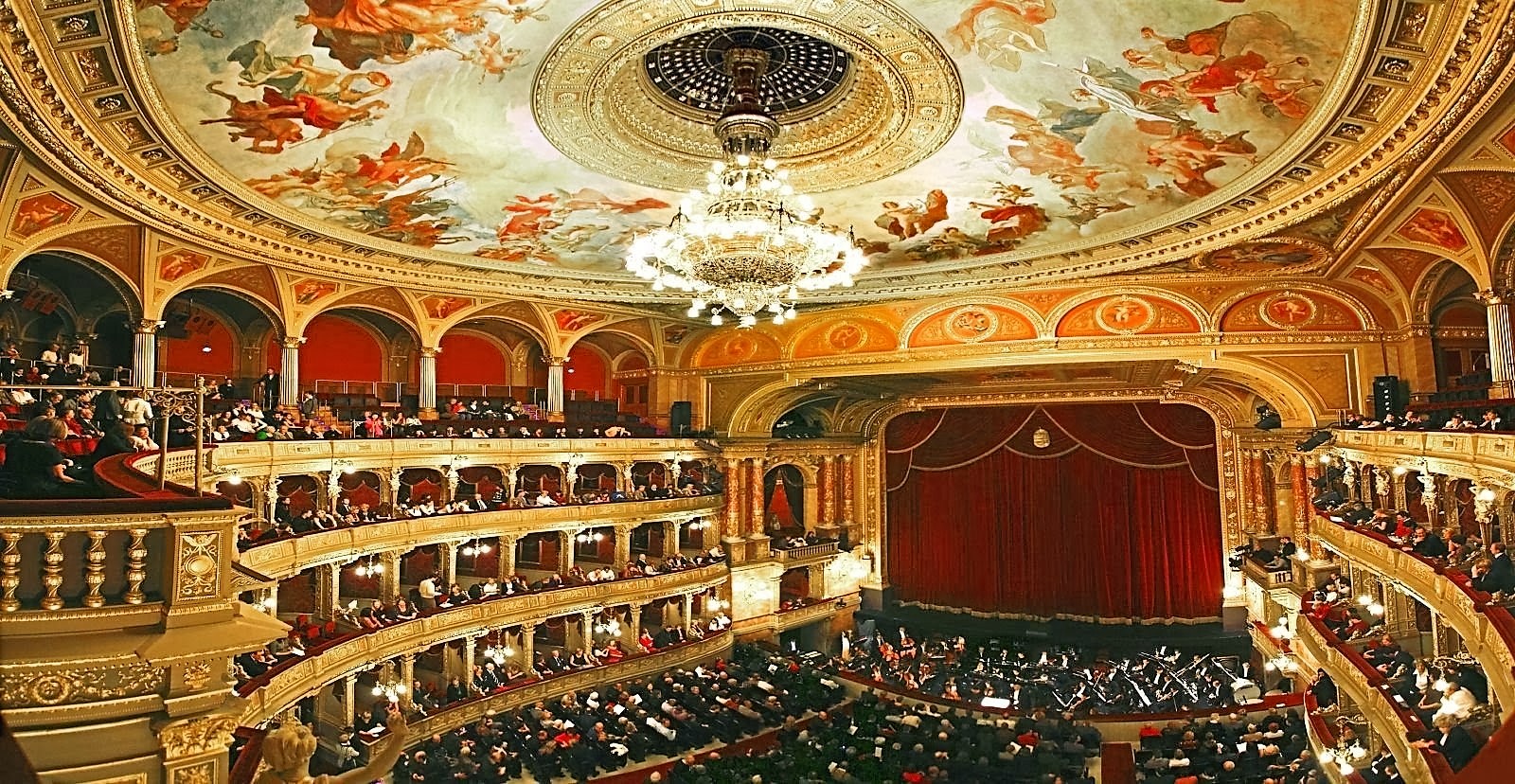 Previous MYO Summer Performance Tours
MYO Summer Performance Tour to Spain 2016
MYO toured Spain July 6 – 19, 2016 and visited Madrid, Segovia, Medina, Toledo, Granada, Salobreña, Malaga, Valencia, Buñol and Barcelona! This was our largest tour yet with 105 participants! Check out our Tour Blog page, written by MYO tour member Laura Vega, for a day-to-day account of this great tour!
The MYO Tour Choir and Tour Orchestra performed six concerts in Spain under the direction of Choir Director Sandra Baskin and Orchestra Director Scott Stickley!
Tour Concert Dates and Locations
July 9 – Medina de Rioseco: Evening concert at San Francisco Church and Museum
July 11 – Granada: Festival Internacional de Musica y Danza de Granada evening concert at the Manuel de Falla Concert Hall
July 12 – Salobreña: Fringe Granada Festival Extension evening concert in the Auditorio Villa de Salobreña José Martín Recuerda
July 13 – Antequera: Evening concert at La Colegiata
July 15 – Buñol: Evening concert in the Teatro Monte Carlo
July 17 – Barcelona: Final concert in Teatre La Massa
Click HERE to see Concertmaster Michelle Luo's beautiful performance of Massenet's Meditation from Thais from our concert in Buñol, directed by Scott Stickley and featuring Spanish harpist Carmen Escobar.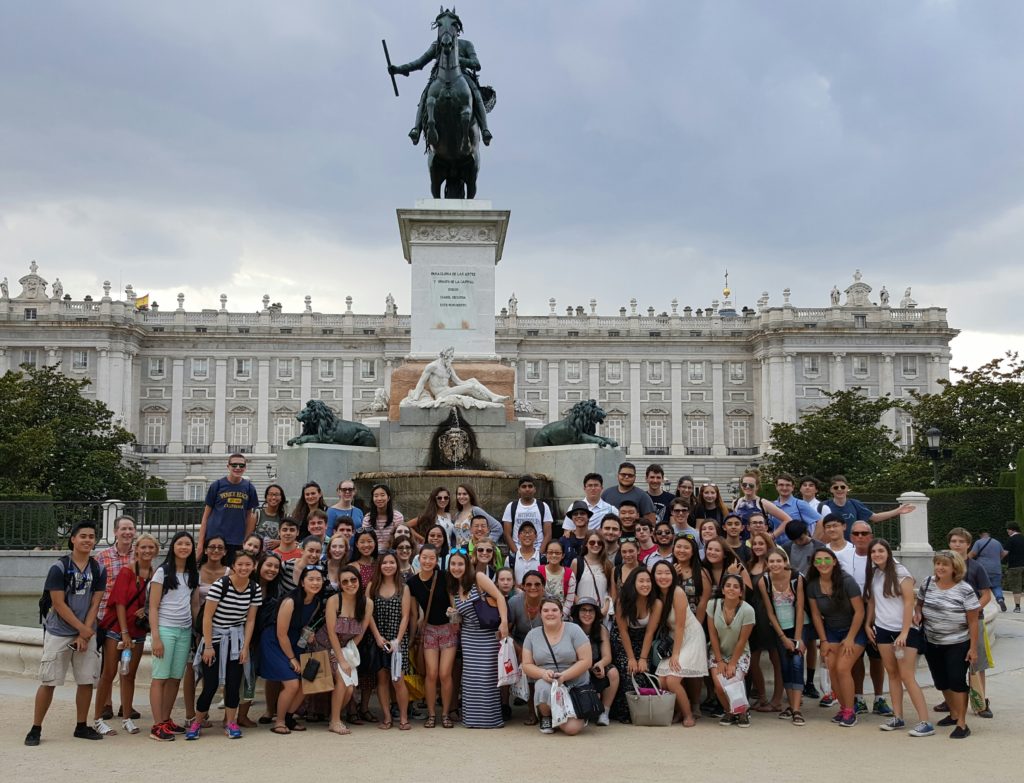 ---
MYO China Tour, July 8 – 21, 2014
Special thanks to our musicians and shadow tour participants for an incredible tour, five spectacular performances, and a lifetime's worth of memories packed into two short weeks!
Our tour orchestra and choir performed in the following locations:
July 11 – Beijing: China Conservatory exchange concert with Beijing No. 22 Middle School
July 13 – Chengdu: Joint concert with Sichuan Conservatory Orchestra
July 15 – Xi'an: Evening concert at the Phoenix Theatre
July 17 – Yangshuo: Afternoon concert by Yulong River in Yangshuo
July 19 – Shanghai: Final concert in the Lyceum Theatre
Scott Stickley, Tour Orchestra Director
Sandra Baskin, Tour Choir Director
Check out our Blog Archive Page, written by Head Chaperone and MYO Founder John McNeur, for stories, anecdotes, and photos from our China Tour!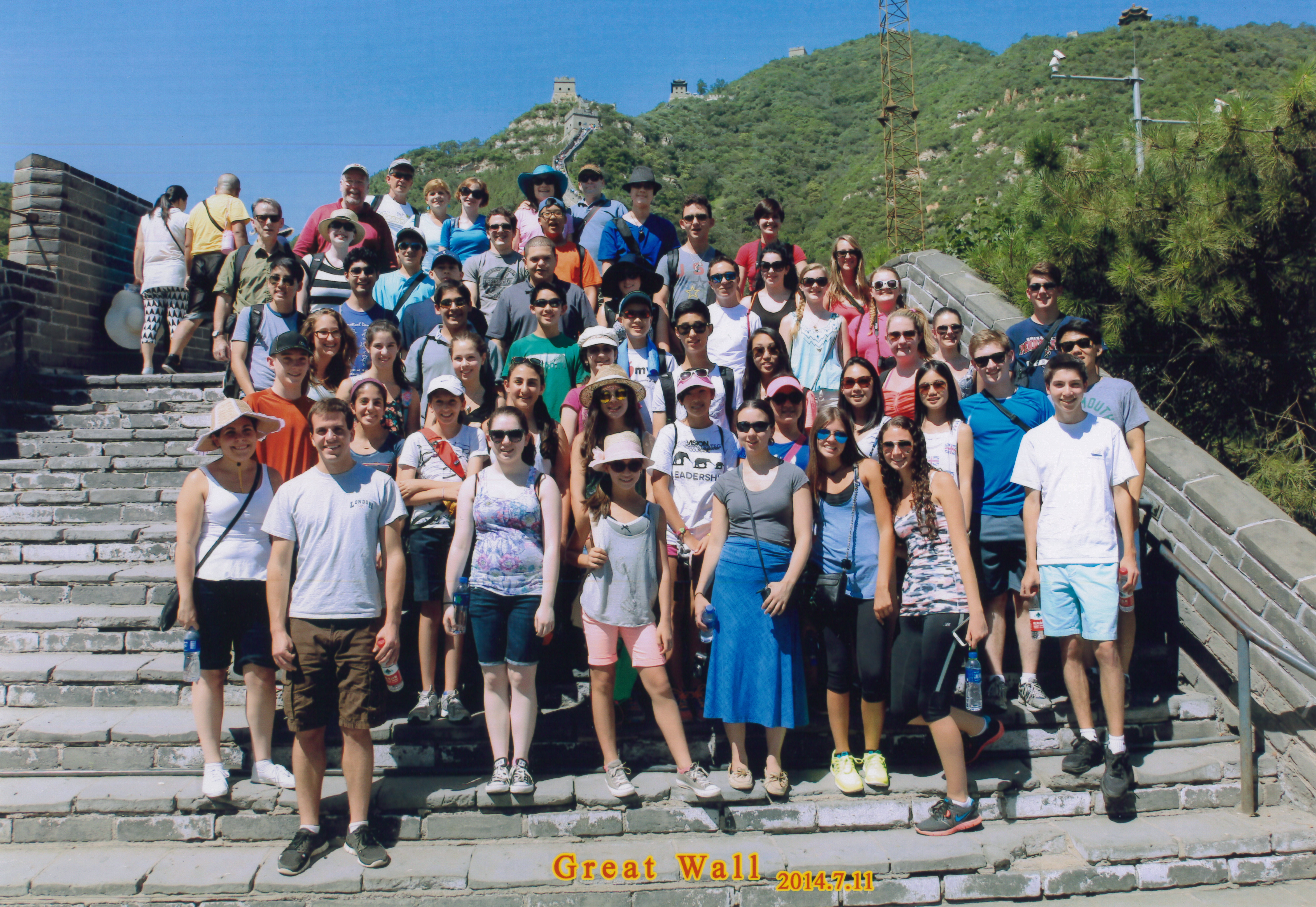 ---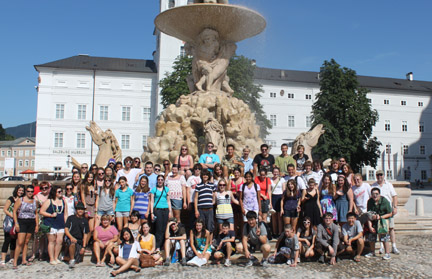 MYO Members have toured Australia, Austria, China, the Czech Republic, England, France, Germany, Greece, Hong Kong, Hungary, Italy, New Zealand, Poland, Scotland, Spain, and Wales.