MYO Summer Performance Tours
MYO Summer Performance Tour to Italy Postponed to 2022
MYO will tour Italy July 6 – 19, 2022 with our group tour provider GrandTours. Current MYO members are invited to join us for an Italy Tour Meeting Wednesday, June 9 at 7PM on Zoom. We are holding a place for all registered 2020 MYO Tour Choir and Orchestra Members, as well as Family and Friends Tour Participants, through September 1, 2021. We will reopen the online Performance Tour Audition Application to fill openings in the Tour Choir and Orchestra after September 1, 2021.
MYO tours every other year with GrandTours. The next MYO Tour after 2022 will take place in July 2024 and the destination will be determined following the 2022 Italy Tour.
---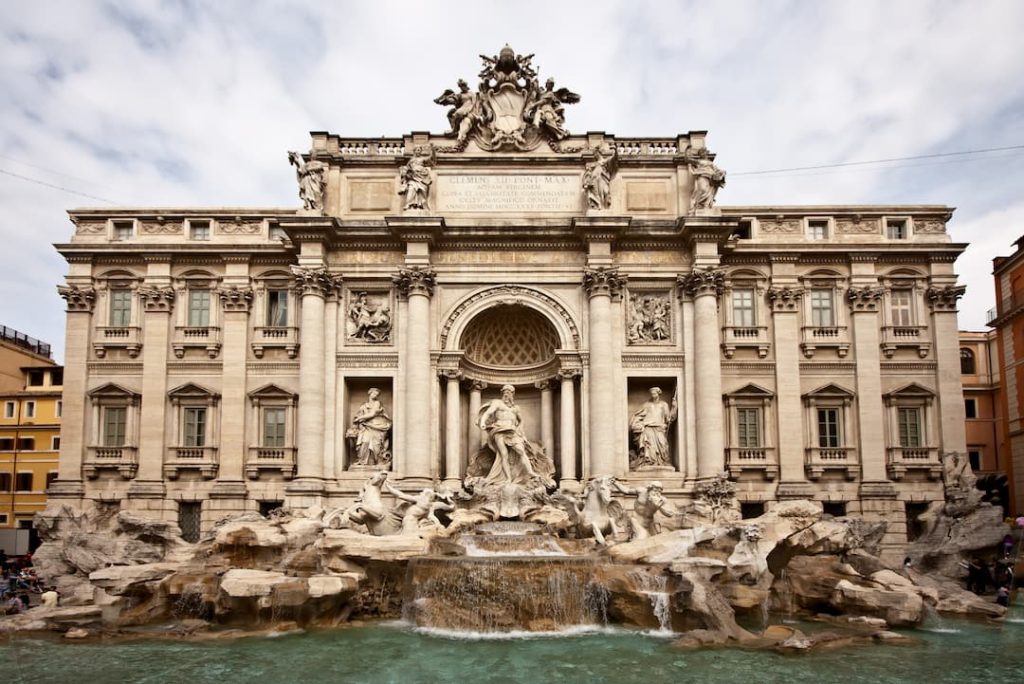 MYO Summer Performance Tour to Europe 2018
MYO toured Europe July 3 – 16, 2018 and visited Berlin, Dresden, Prague, Vienna, and Budapest! This was our largest tour yet with a full symphony orchestra and SATB choir! Check out our Tour Blog page, written by MYO tour choir members Amanda Sheehan and Kathryn Sayler, for an exciting and educational account of this tour!
The MYO Tour Choir and Tour Orchestra rehearsed and performed on Long Island first, and then performed five concerts while on tour in Europe! The Tour Choir was conducted by Shoshana Hershkowitz with MYO Board President Sandra Baskin at the piano, and the Tour Orchestra was conducted by Scott Stickley.
---
Tour Concert Dates and Locations
July 5 – Berlin: Evening concert at Gruenewald Church
July 6 – Dresden: Evening concert at historic Kreuzkirche, home of the Dresdner Kreuzchor boys choir
July 8 – Prague: Evening concert at Czech Museum of Music
July 11 – Vienna: MYO debut performance at historic St. Stephen's Cathedral
July 14 – Budapest: Matinee concert at the MOM Cultural Center
---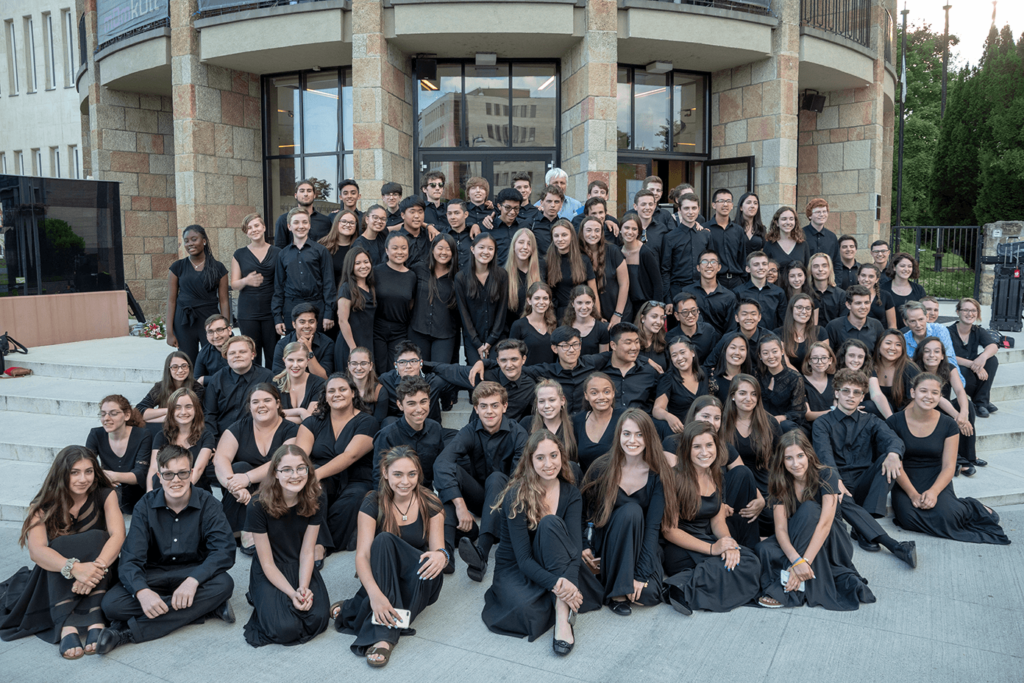 MYO Summer Performance Tour to Spain 2016
MYO toured Spain July 6 – 19, 2016 and visited Madrid, Segovia, Medina, Toledo, Granada, Salobreña, Malaga, Valencia, Buñol and Barcelona! This was our largest tour yet with 105 participants! Check out our Tour Blog page, written by MYO tour member Laura Vega, for a day-to-day account of this great tour!
The MYO Tour Choir and Tour Orchestra performed six concerts in Spain under the direction of Choir Director Sandra Baskin and Orchestra Director Scott Stickley!
Tour Concert Dates and Locations
July 9 – Medina de Rioseco: Evening concert at San Francisco Church and Museum
July 11 – Granada: Festival Internacional de Musica y Danza de Granada evening concert at the Manuel de Falla Concert Hall
July 12 – Salobreña: Fringe Granada Festival Extension evening concert in the Auditorio Villa de Salobreña José Martín Recuerda
July 13 – Antequera: Evening concert at La Colegiata
July 15 – Buñol: Evening concert in the Teatro Monte Carlo
July 17 – Barcelona: Final concert in Teatre La Massa
Click HERE to see Concertmaster Michelle Luo's beautiful performance of Massenet's Meditation from Thais from our concert in Buñol, directed by Scott Stickley and featuring Spanish harpist Carmen Escobar.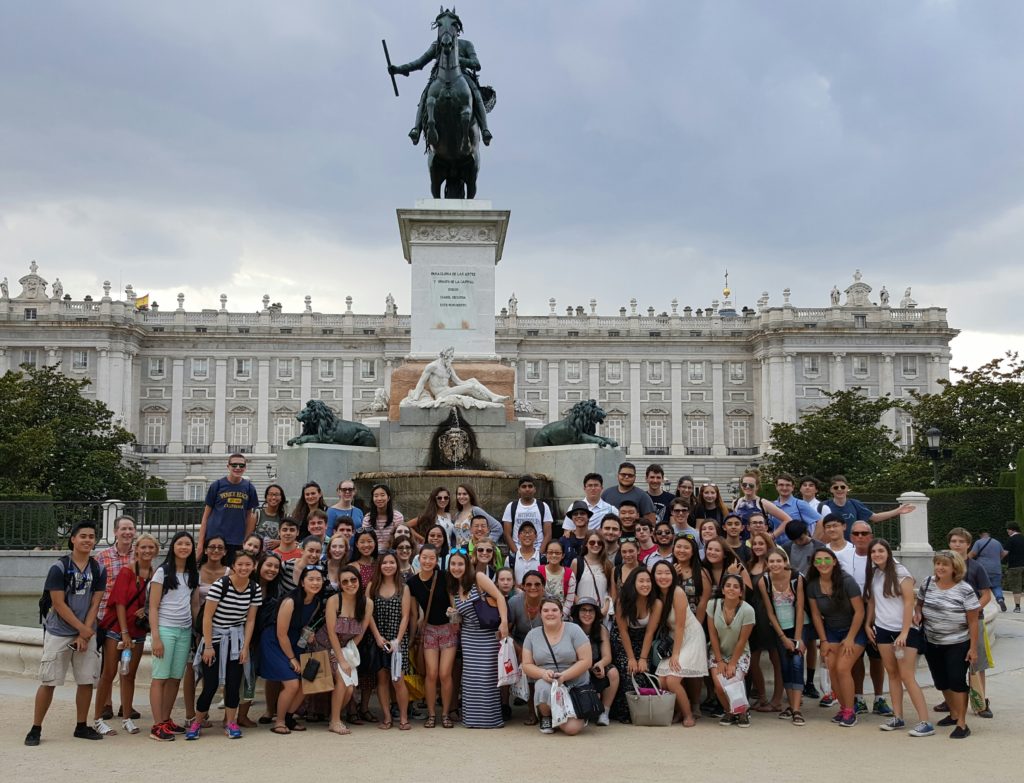 MYO China Tour, July 8 – 21, 2014
Special thanks to our musicians and shadow tour participants for an incredible tour, five spectacular performances, and a lifetime's worth of memories packed into two short weeks!
Our tour orchestra and choir performed in the following locations:
July 11 – Beijing: China Conservatory exchange concert with Beijing No. 22 Middle School
July 13 – Chengdu: Joint concert with Sichuan Conservatory Orchestra
July 15 – Xi'an: Evening concert at the Phoenix Theatre
July 17 – Yangshuo: Afternoon concert by Yulong River in Yangshuo
July 19 – Shanghai: Final concert in the Lyceum Theatre
Scott Stickley, Tour Orchestra Director
Sandra Baskin, Tour Choir Director
Check out our Blog Archive Page, written by Head Chaperone and MYO Founder John McNeur, for stories, anecdotes, and photos from our China Tour!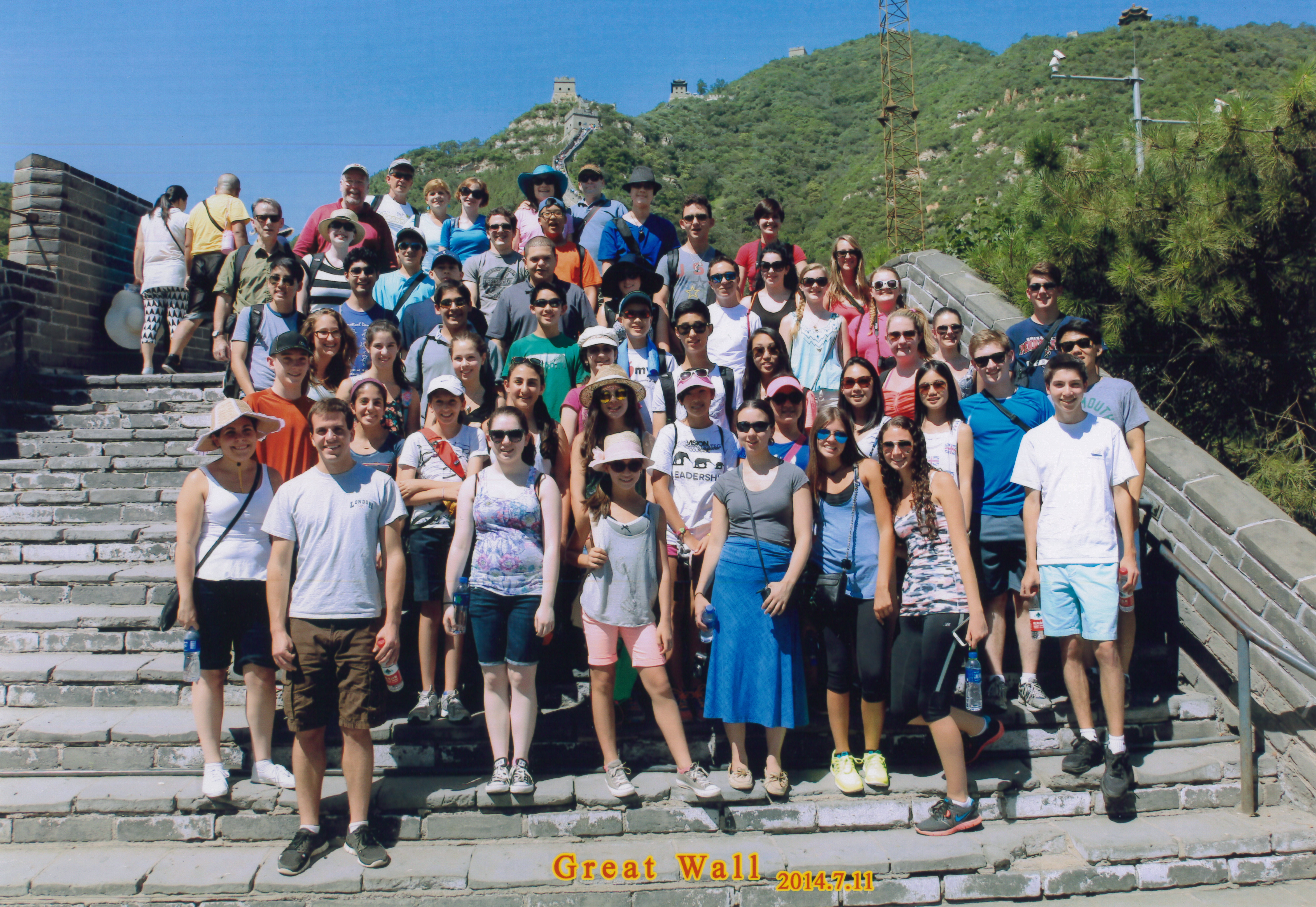 ---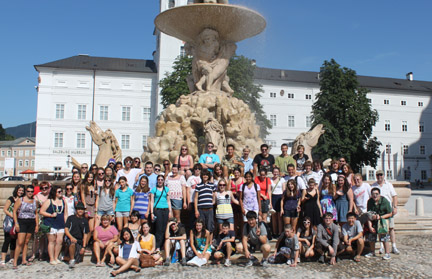 MYO Members have toured Australia, Austria, China, the Czech Republic, England, France, Germany, Greece, Hong Kong, Hungary, Italy, New Zealand, Poland, Scotland, Spain, and Wales.