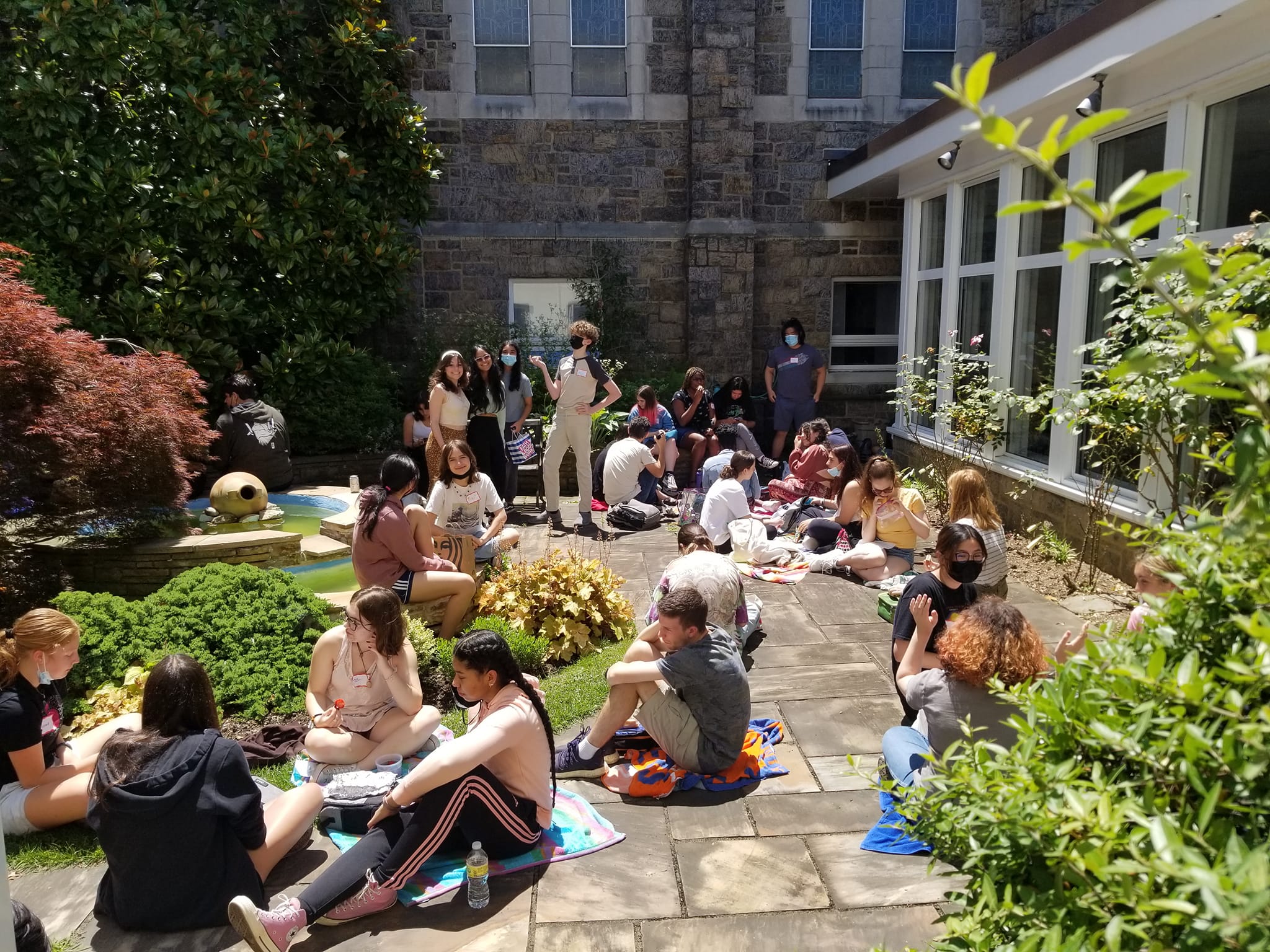 Introduction and Rehearsal Week (June 27-July 1)
Ciao a tutti! It is my pleasure to welcome you to the official MYO 2022 Italy tour blog! My name is Aviv, I am a tenor in this year's tour choir, and I will be your storyteller and narrator for this epic account of our two-week-long journey on the Italian peninsula. Okay, perhaps that last part was a bit dramatic, but still I hope that I will leave you with a detailed, informative, and hopefully entertaining résumé of what is sure to be, for many of us on tour this year, one of the most transformative experiences of our lives.

Now, this is my second tour with MYO (so I'm essentially what you would call a veteran), after having participated in the 2018 tour to Germany, the Czech Republic, Austria, and Hungary four years ago. This year's tour has actually been in the pipeline for three years, with the COVID-19 pandemic shattering our plans to embark on a tour once in 2020 and again in 2021. But, we finally made it here after a long period of waiting, and I think I speak for all of the musicians, staff, family, and friends when I say that I am extremely excited that it's finally happening!
Before I tell you all about our long week of rehearsals, allow me to give you a quick overview of how the tour will be structured. Every day is marked by travel, a performance or a concert, or sightseeing, and for each day there is a unique destination for us to explore. We are given little rest, even on days which we perform in the evening, but the tour is designed this way to offer us as many opportunities to see and experience Italy as possible. The tour consists of 76 musicians, 33 of which make up the tour choir and the remaining 43 of which constitute the tour orchestra. Adding eight staff members and 66 more members of the accompanying Family and Friends Tour makes this tour to Italy the largest that MYO has ever seen.
And so, a week of concert rehearsals began. With long hours, new friends, and lots of music to get through, there was absolutely no time to waste. After each day of rehearsals, there were a variety of tour-wide meetings, starting with a workshop led by Felicya Schwarzman and Max Naftol on Italian language and culture on Monday.
On Tuesday, as is tradition during tour rehearsal week, tour orchestra music director Scott Stickley presented his masterclass on efficient packing for the two-week-long haul in Europe. On Wednesday, we were thrilled to host GrandTours president Jeff Goldsmith, the mastermind behind many of the MYO summer tours including this one, to answer logistics and itinerary related questions. And finally, on Thursday, we got a chance to ask some more performance-related questions in another Q&A followed by a tour-wide mindfulness session led by tour choir music director Louise O'Hanlon.
And finally, Friday was upon us. Thirty hours of music-making over the last five days felt just as long as it sounds, but we still had a ton of fun along the way. What's more, we even got to perform a farewell concert at Church of Our Saviour, Lutheran in Manhasset (where we had been rehearsing all throughout the week) for our family and friends here at home. Feel free to check out the repertoire for both performing ensembles below. It was truly a wonderful night of music, the first of many in the next few weeks, I'm sure!
Now, there's only one thing left to do: wait out the longest four days in the history of mankind until it's time to embark on the actual tour. Oh boy. So, with that in mind, I'll go ahead and sign this one off here. I hope you've enjoyed this short look into the trip ahead!
Tour Choir Repertoire
"Ave Maria," Tomás Luis de Victoria

"Ubi Caritas," Ola Gjeilo

"Hark, I Hear the Harps Eternal," Traditional arr. Alice Parker

"Siksik Si Batu Manikkam," Traditional Tapanuli arr. Pontas Purba

"Fog Elna Khel," Traditional Syrian/Iraqi arr. Salim Bali

"Erev Shel Shoshanim," Moshe Dor and Yosef Hadar arr. Jack Klebanow

"Bonse Aba," Traditional Zambian arr. Andrew Fischer

"Jonah," Traditional arr. Rollo A. Dilworth

"Siyahamba," Traditional South African

"Hallelujah," Leonard Cohen arr. Jonathan Miller

"May the Road Rise Up to Meet You," Irish Blessing arr. Robert Lau
Tour Orchestra Repertoire
Overture from

Die Fledermaus

, Johann Strauss II

Cello Concerto in E minor, Op. 85 (Mvmt I. Adagio), Edward Elgar

Capriccio Espagnol, Op. 34, Nikolai Rimsky-Korsakov

Intermezzo from

Cavalleria Rusticana

, Pietro Mascagni arr. Owen Goldsmith
Finale (featuring both ensembles)
"Va, pensiero" (from

Nabucco

), Giuseppe Verdi